Meet your storytellers.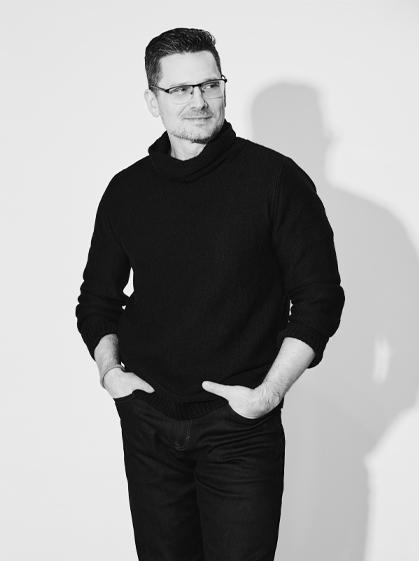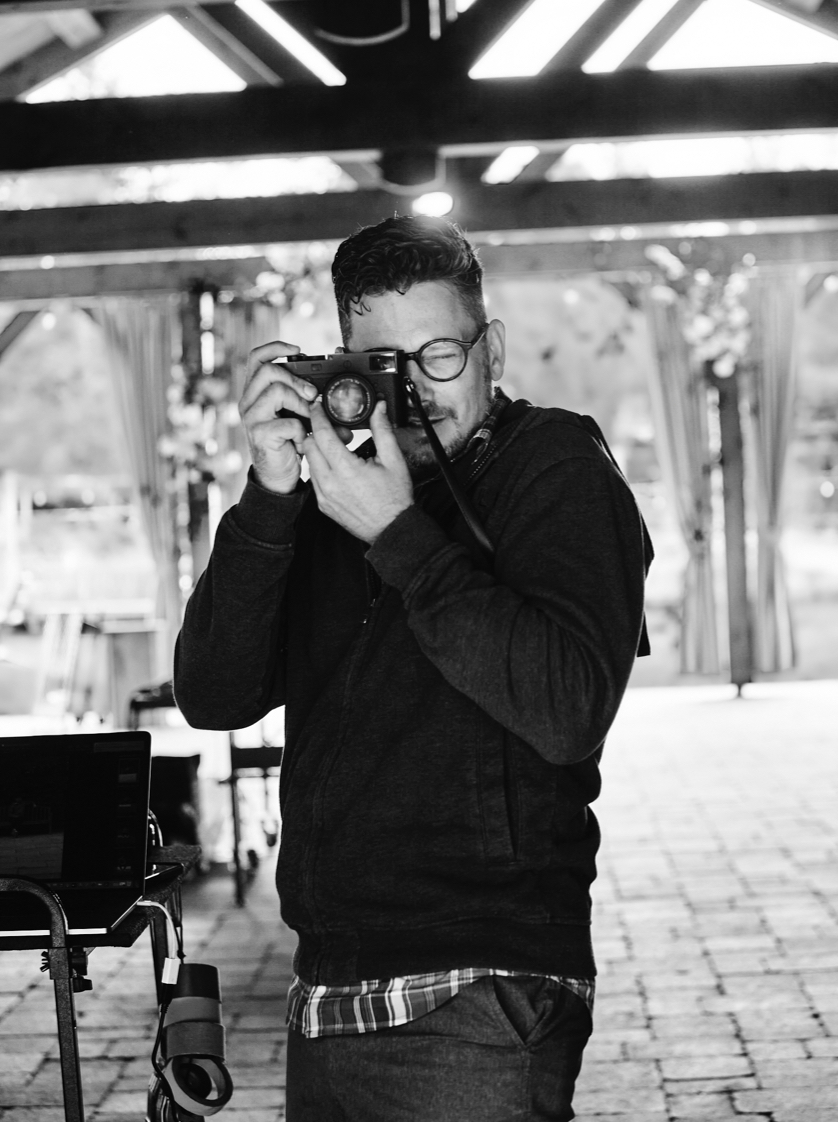 Dan Banko
Partner / CREATIVE DIRECTOR
Dan is the big cheese around here. Officially, he's our Creative Director. Unofficially, he's a super nice guy with a thousand ideas swimming around upstairs and always implements the very right one at the right time for the right client. Naturally, his dad still wonders what he actually does for a living.
He's a dad and a coach, a photographer and a sculptor, a teacher and a wine and beer drinker (not at the same time). He's a gutsy leader and a real friend. We like him a lot. (And he didn't pay us to say that, we swear.)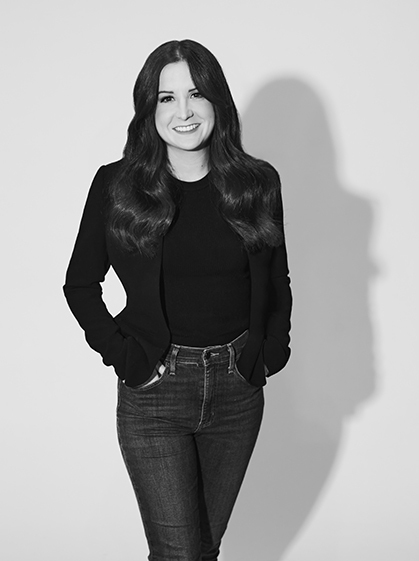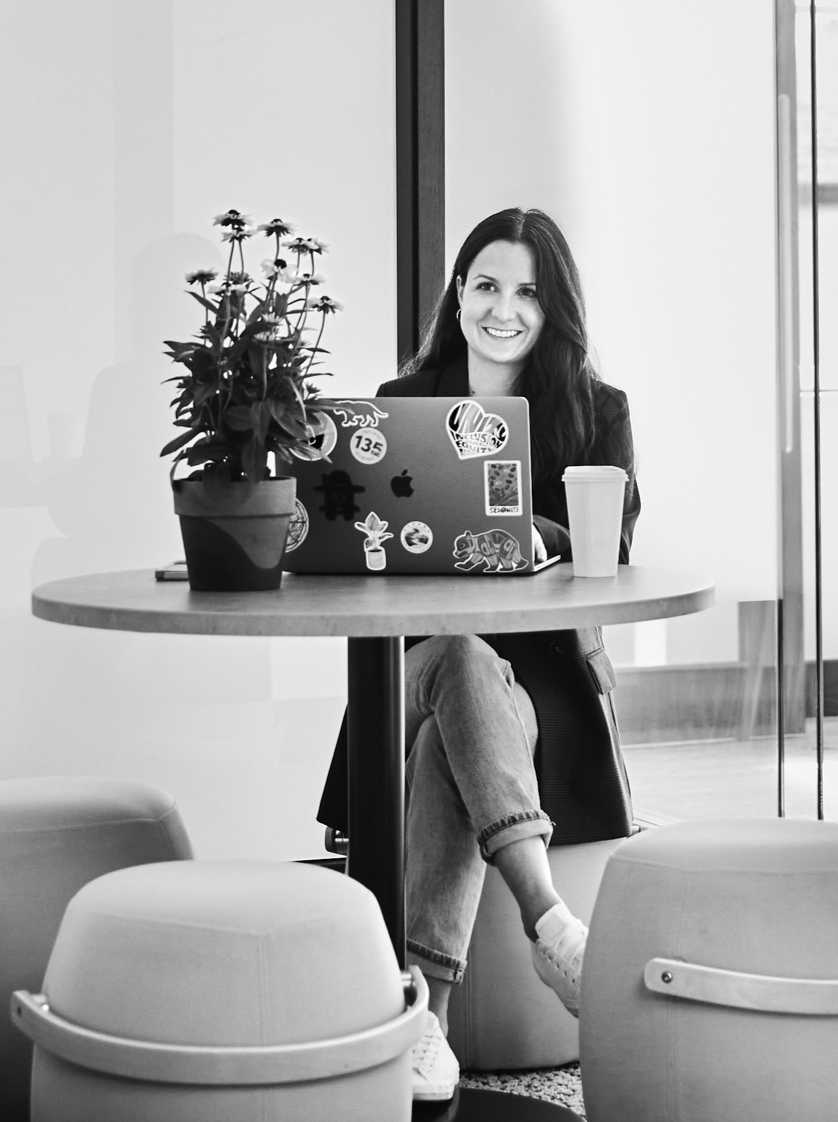 Tara Bryk
Partner / CEO
This place doesn't tick without Tara. She's our CEO and has the lofty task of overseeing our client portfolio. Which, for her, is a breeze. Tara brings years of experience working with brands like ArcelorMittal Dofasco, [yellow tail] wines, and Cineplex's The Rec Room. She puts out fires before the embers get hot—proactive to her very core.
But despite her impressive resume, Tara is down-to-earth and approachable. She's not just about business; she's all about getting to know people. Whether it's grabbing a coffee with a team member or chatting about the latest Netflix binge, she knows the importance of building relationships as strong as steel and fostering a community as vibrant as our client's mural at Queen and Charlton.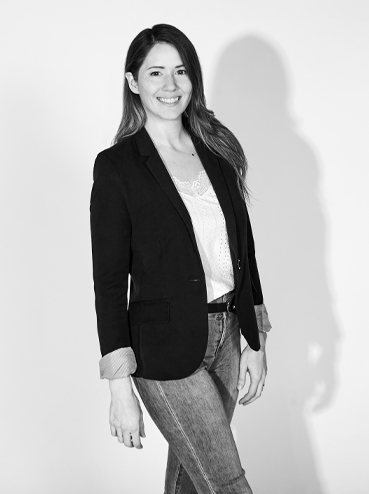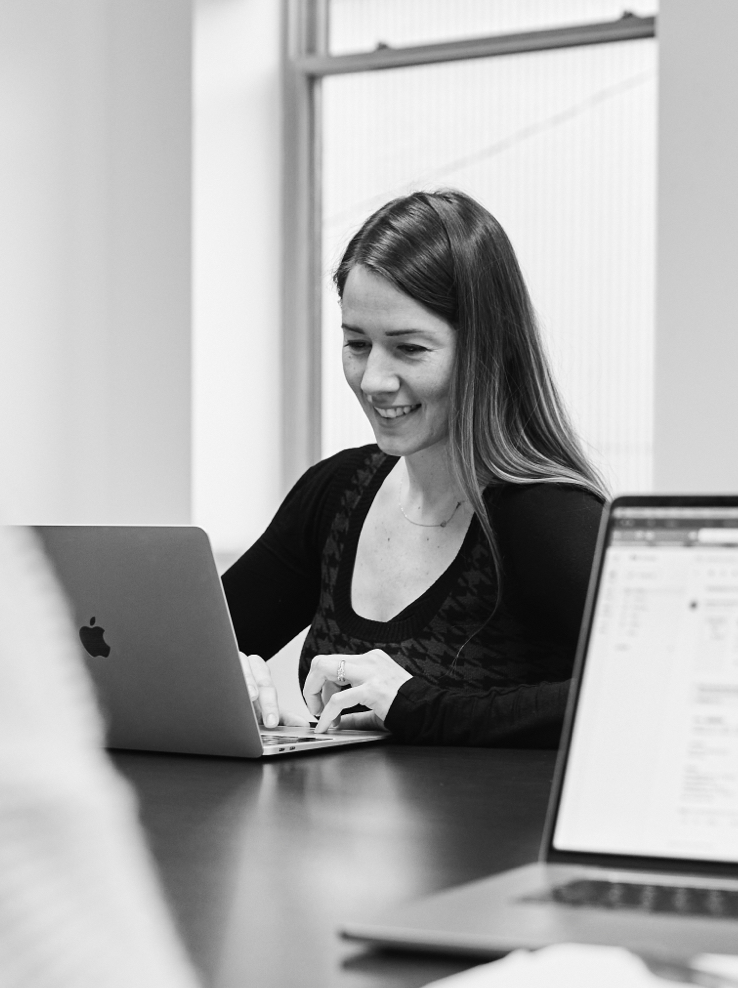 Lindsay Antoniadis
Project Manager
Lindsay is a well-balanced yin and yang of creativity and practicality. She is equal parts logical and innovative. A pretty rare combo, which led her to her role as a Project Manager and expertise in web and digital projects. Lindsay organizes like a mother and she'll know everything about your project from inception to deployment.
She openly admits that she probably spends too much time taking photos of her son (but he's so cute!) and on Pinterest. Still, she finds time to cook, knit, sew, and dust off the ivories every now and again for a little musicality.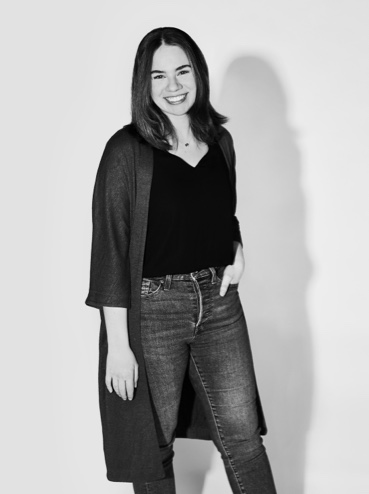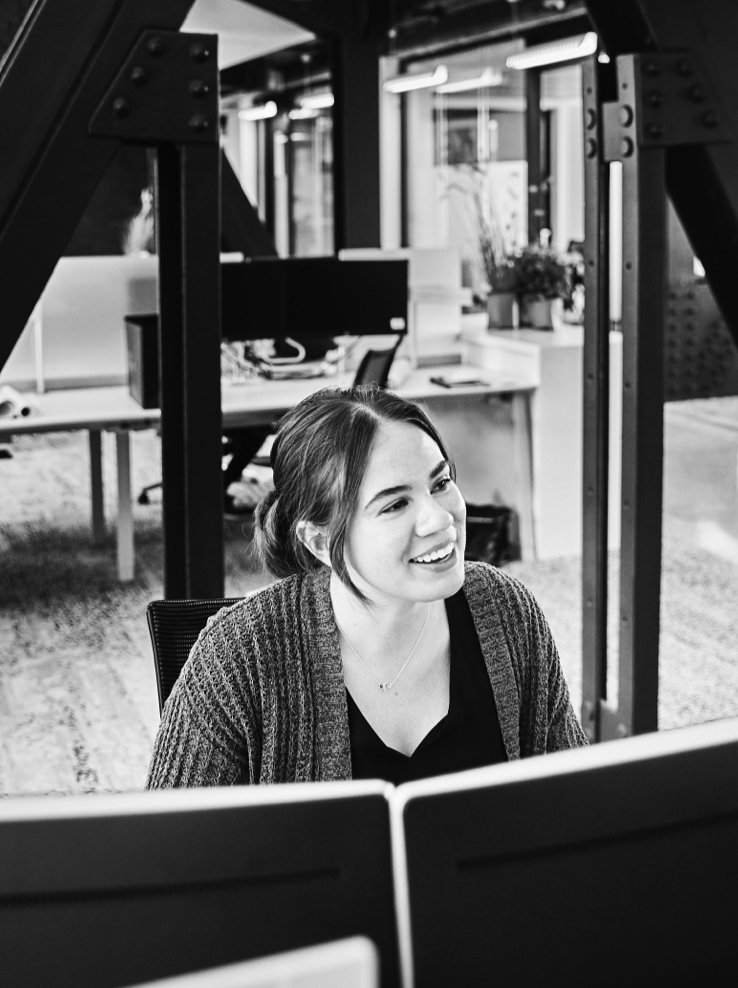 Sarah Bullard
Designer
Sarah's favourite colour is rainbow. Handy when you're an illustration-loving graphic designer. She can draw the pictures, design the layout and run the press, thanks to her time working at a large format print shop. She understands design from all angles. If she doesn't know something, Sarah will figure it out and loves the chance to learn some new skills.
Sarah lives a colourful life. Three cats and a dog mean there's never a dull moment at her house. If there is any quiet time, she'll be reading comics, playing video games or listening to music. Sarah feeds her rainbow fix with thrifting for art, stickers, pins, and stationery—the more colourful the better.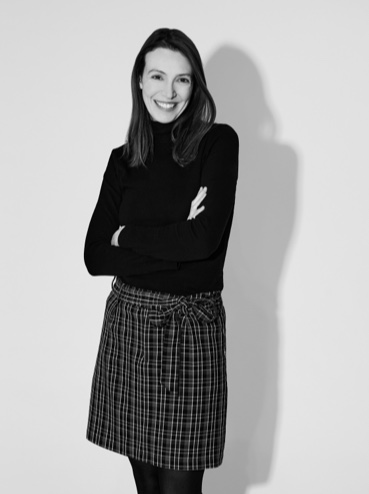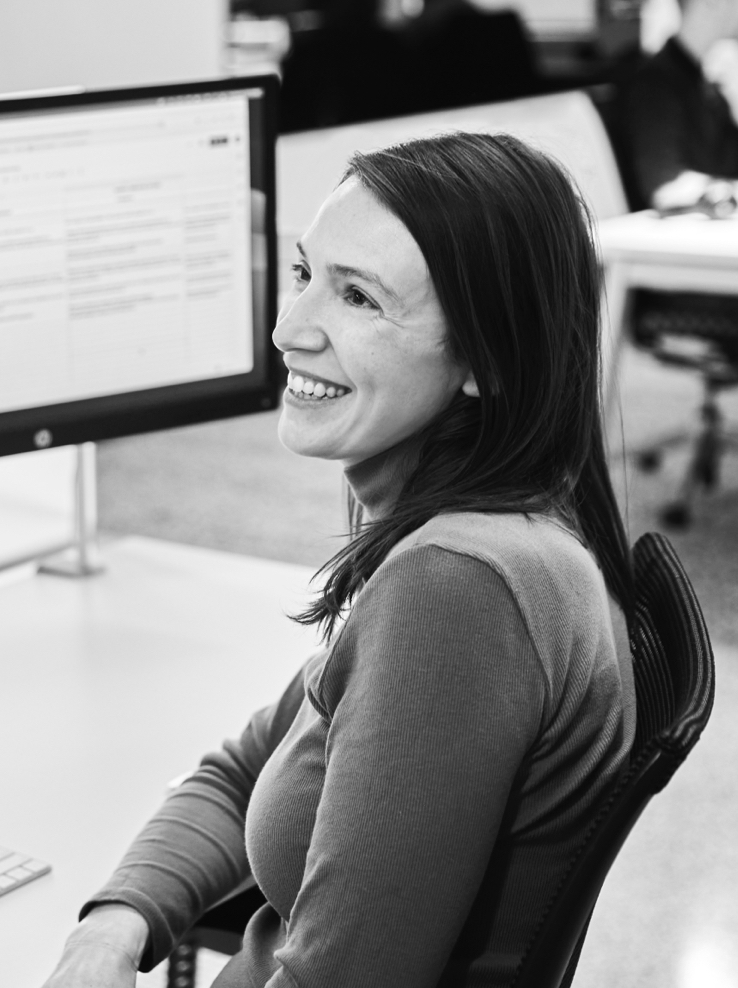 Michelle Hayward
ART DIRECTOR
There's a little bit (and sometimes a lot) of Michelle in all of our work. She's a designer first, but really she's a creative problem solver with an impressively critical eye for detail. She's a wizard at creating thoughtful, beautiful designs rooted in strategic thinking. We hear a lot of "Wows" from clients when we present work that Michelle drummed up. It never disappoints. Not ever.
Michelle is also a doer of all things. Literally, all things. She sketches, hikes, bikes, drinks a lot of lattes, loves stationery, collects cookbooks, crochets, makes patterns, watches period-piece dramas, and really, really loves cats.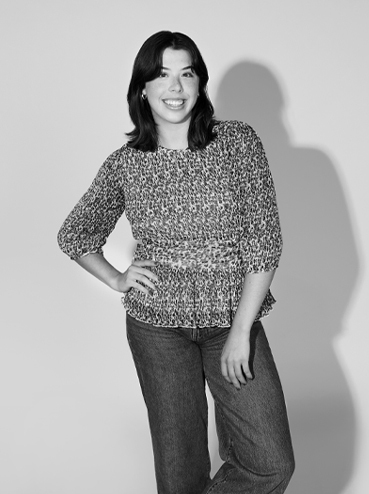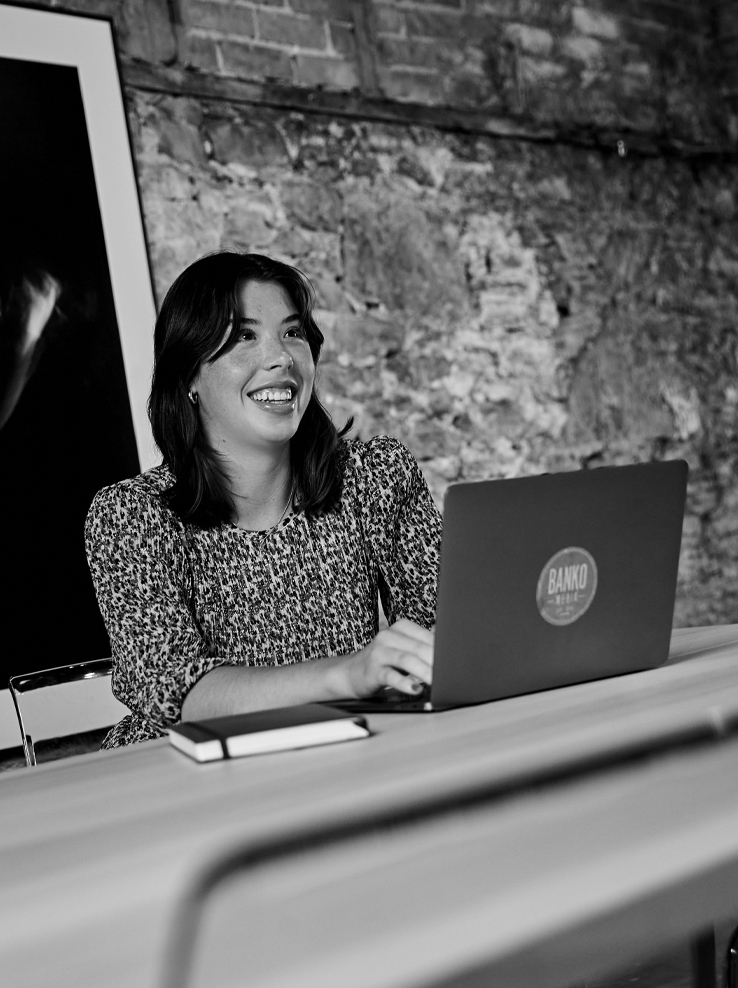 Robin Hotchkiss
social media coordinator
With her keen understanding of the ever-changing social media landscape, Robin crafts engaging content and creates meaningful connections for our clients. Her versatility, natural curiosity, and knack for understanding each brand's vision make her a true asset to our team.
When she's not scrolling through Instagram, you can spot Robin strolling the aisles of thrift stores, unearthing unique retro pieces that add a touch of nostalgia to her wardrobe. And just like our pals at Meta, Robin loves to switch things up. She's a self-proclaimed foodie and will bravely try any new dish.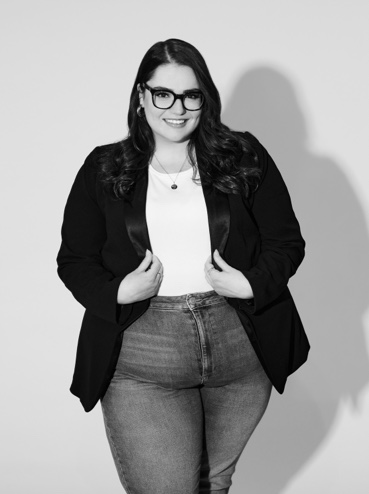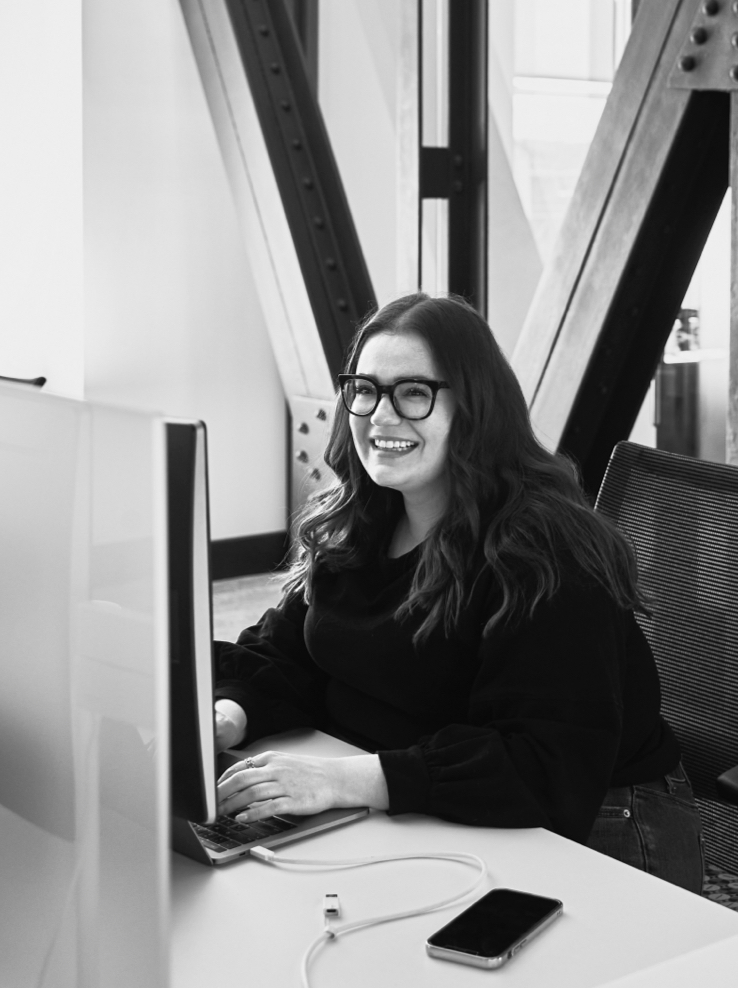 Julia Marchionda
Project Manager
In her past life, Julia was probably a juggler. That's our explanation of how she can handle so many things at once—well, that and her legendary Google Sheets. Seriously organized, always up on social media trends, fluent in TikTok, and great at building relationships, she handles projects, clients and deadlines with ease.
Julia's personal connections with clients mean that she can tap into their brands, anticipate their needs, and come up with unique strategies. Plus, she's a tonne of fun (though we haven't seen her actually juggle yet). She has an encyclopedic knowledge of RuPaul's Drag Race and makes the best Spotify playlists.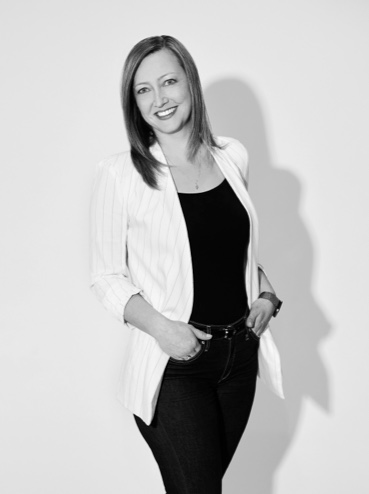 Sandra Mulder
Photographer
Sandra joined our team in 2003 and has been keeping us on track ever since. She's a talented photographer, works magic in post-production and stands in as a model when we need her. She also styles food and clothing and holds the title of Banko bowling champion. Come to think of it, Sandra is exceptional at pretty much everything. Which we'd find annoying if she wasn't so darn likeable.
Sandra's impressiveness continues outside of Banko Creative Studio, too. She once drove across the country with her husband and two kids and captured stunning photos along the way. We're not jealous. At all.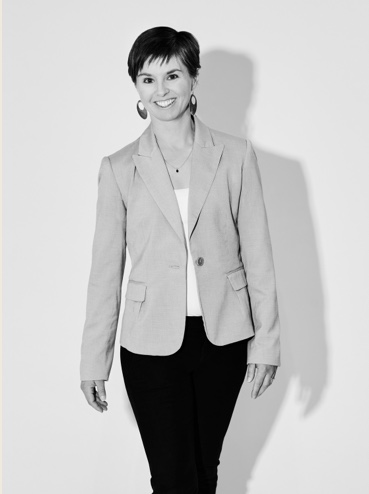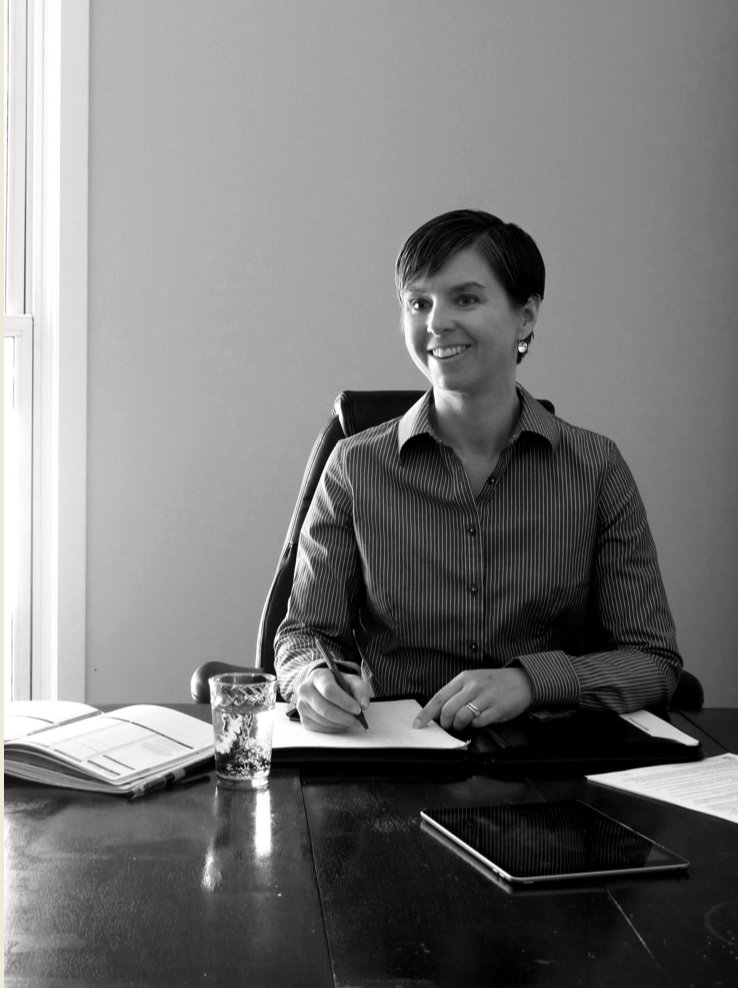 Julia Preston
Copywriter
A distant relative of Lucy Maud Montgomery (yes, Anne of Green Gables), Julia has storytelling in her genes. She honed her communications skills at McMaster University and Wilfrid Laurier University, specializing in digital communications, print marketing and media relations. A writer, editor and strategist, Julia loves the challenge of putting words together to create a picture, emotion, understanding, or action.
Julia's happy place is her 129-acre farm where she is DIYing her way through her house, "helped" by her daughter, rescue mutt, and the world's best barn cat.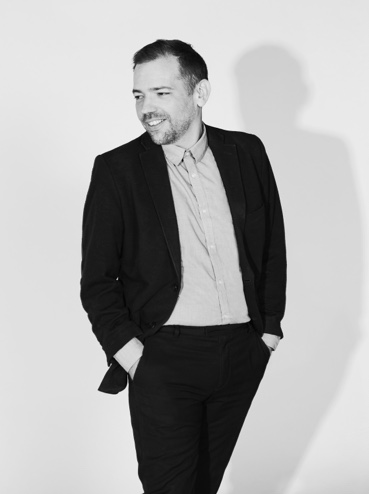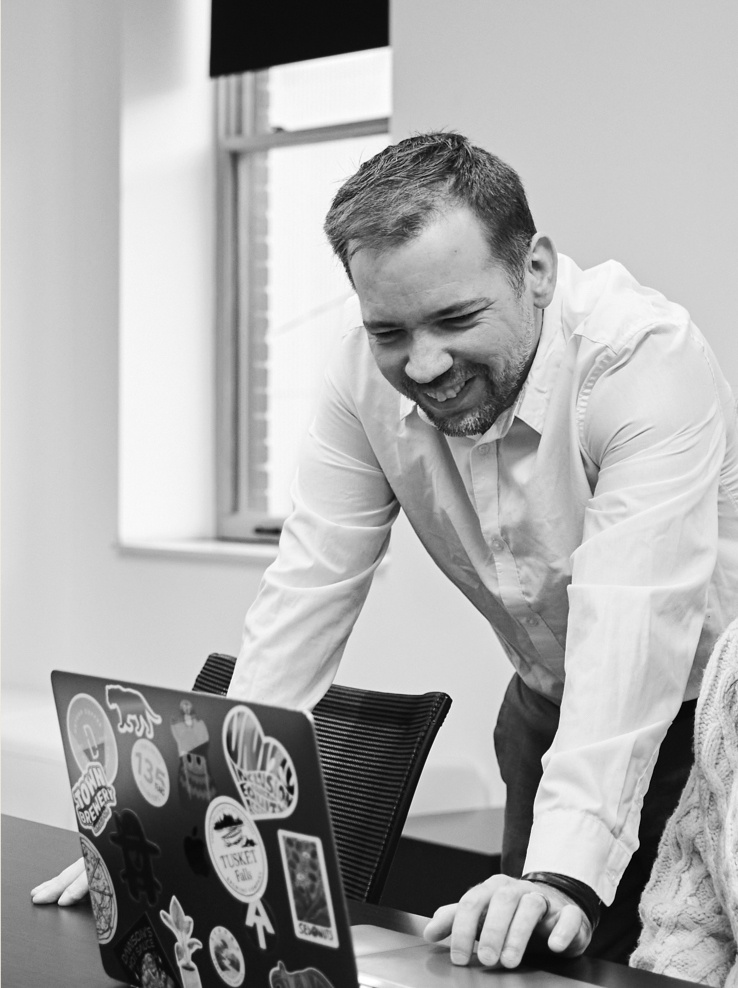 Nick Tomkin
Director of Digital Development
Nick has a whack load of experience in website and app design and development (we're talking over 20 years in tech!). But don't let that intimidate you because Nick is as down-to-earth as they come. He'll impress you with his skills and then crack a joke to make you feel right at home.
When he's not crafting code, you'll find him in the company of his family and their three feline companions, Socks, Buddy, and Molly, who often join our virtual calls. With Nick on our team, we're not just building websites and apps, we're creating purr-fectly tailored digital experiences.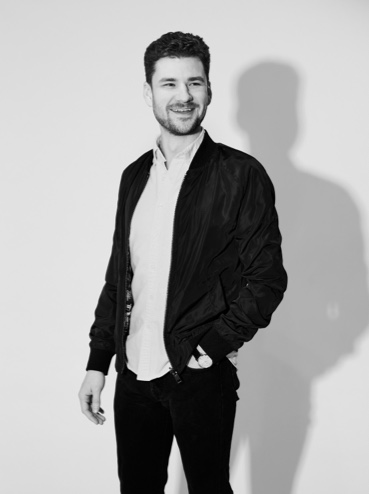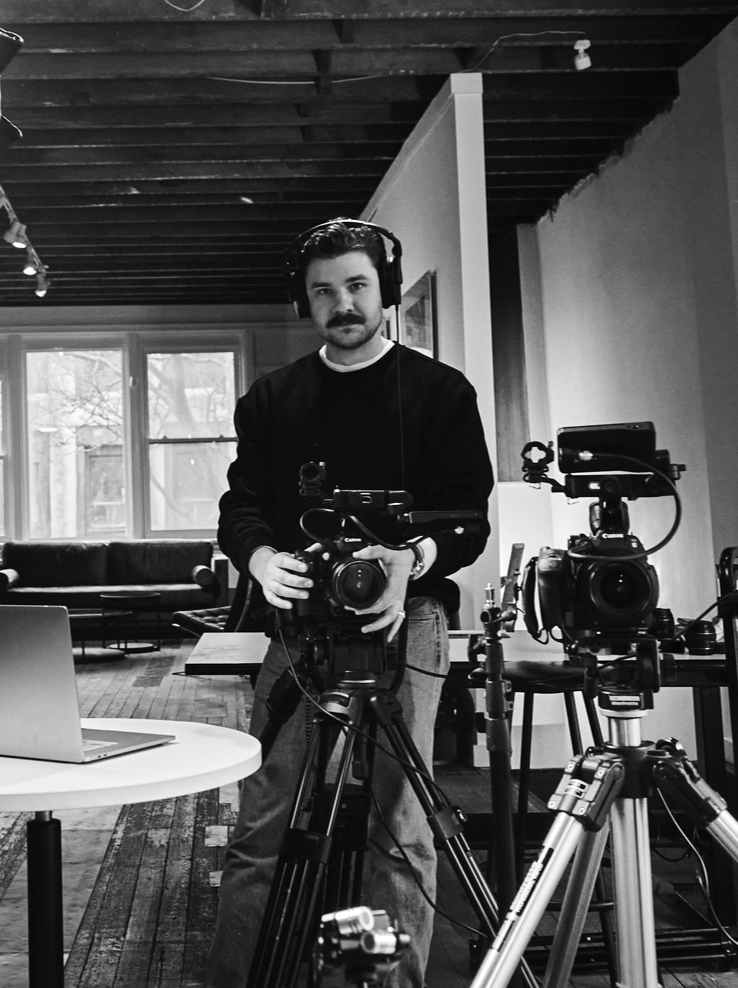 Taylor Wallace
Associate Producer
Taylor tells stories with style—and video. Producer, filmmaker, editor, director, he brings an original, occasionally wacky, yet always practical approach to videos. When clients come to us with an idea, we know Taylor will take their vision and create a unique product that achieves their goals. He takes calculated risks, tries new storytelling techniques and is never satisfied with the status quo.
If you're looking for Taylor outside of office hours, you might find him making music with one of the 13(!) instruments he plays. Or you won't find him because he's in the remote backcountry, canoeing, camping or hiking.