Depth of Feel
Flooring, but make it art.
We love art. In fact, we're all plenty artsy ourselves. Paintings, drawings, sculpture, photography, video. Art makes us think. It makes us feel. It connects us. Experiencing, making, and appreciating art helps define who we are. Deep. But True.
When Mohawk Group shared their newest flooring collections with us, we had all the feels. The collections are a collaboration with ArtLifting, an organization that helps artists who are disabled or homeless to sell their artwork.
The art world can be kind of exclusive. So helping people from diverse backgrounds share their particular perspectives is something to celebrate.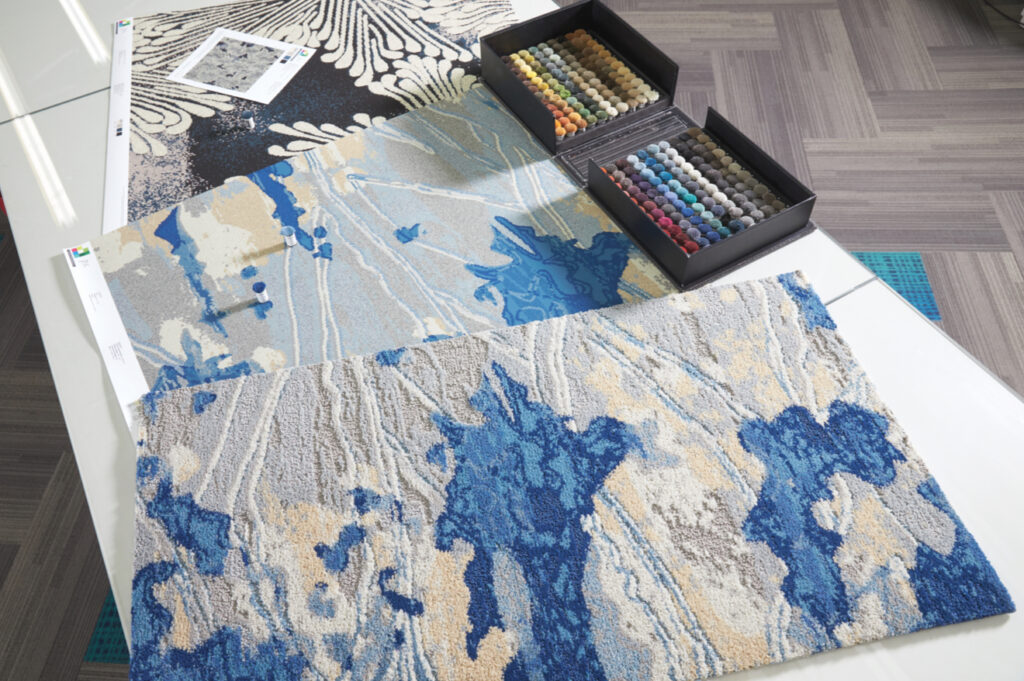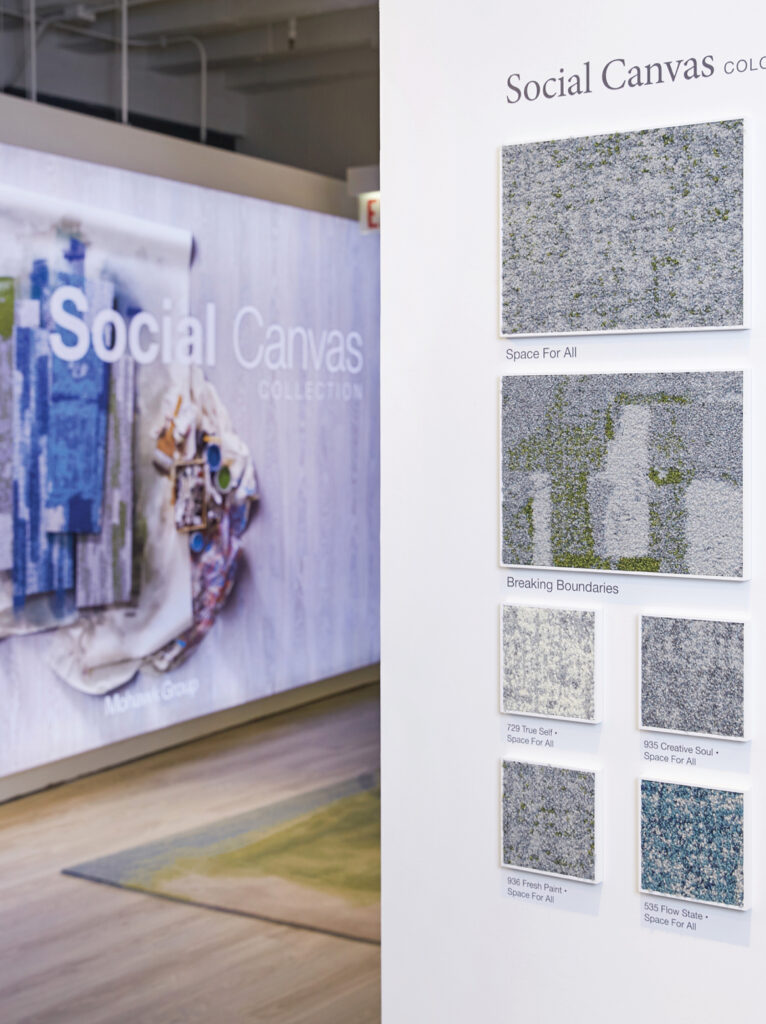 For their latest product release, Mohawk Group's designers partnered with six artists. Together they created flooring designs inspired by colours, brushstrokes, textures, patterns and compositions of the artists' creations. The result? A collection that shows how art taps into people's imagination and helps us delight in our surroundings.
As soon as we saw the samples, our imaginations began firing. We started thinking about how we could show off the new patterns and help Mohawk Group tell the story of ArtLifting.
We're big on storytelling and so is Mohawk Group. "We put so much effort into storytelling and making sure that we're connecting to an authentic and real inspiration and reason for that product," says Jackie Dettmar, VP of marketing, design and product development at Mohawk Group. "Dan completely helps us get that story told and will dive in and understand the type of visuals and the type of photography that we need."
Through art, their voices are uplifted.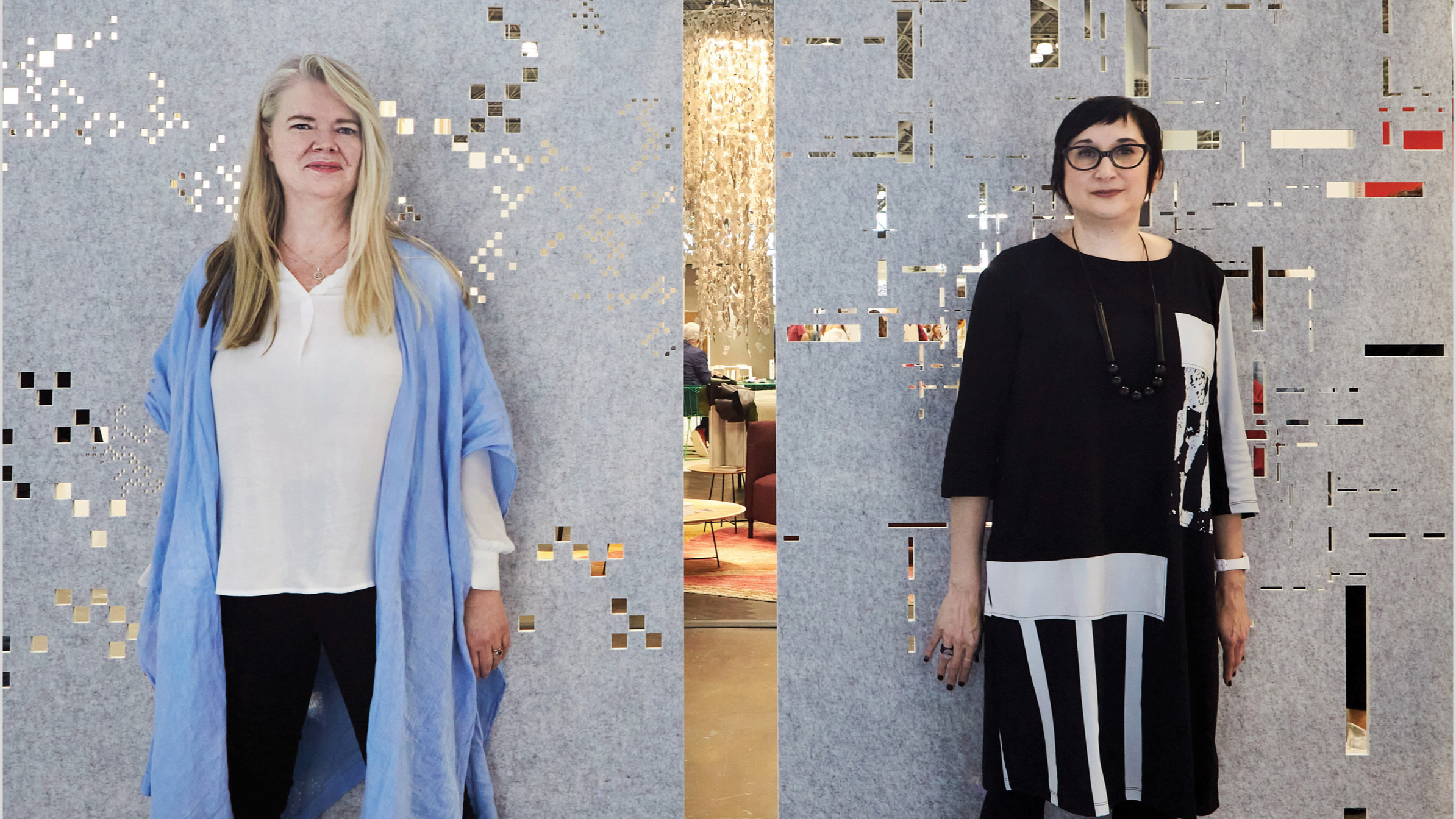 Our job was to help Mohawk Group get its collections ready for their public debut. This meant photography, videos, web, social media and print. And it all came together just in time for NeoCon, the world's leading show for the commercial design industry.
ArtLifting includes three collections: Painted Perspectives, Social Canvas and Pattern of Time. From dramatic colours, rich textures, subtle patterns, and even pigment-infused wood grain luxury vinyl tiles, the collections are as diverse as the artists.
We used the stories of those artists to create a beautiful booklet that shows off all the flooring Mohawk Group and the artists had created. The designs are rooted in the artists' experiences with illness, disability, homelessness and other hardship. But through art, their voices are uplifted. Flipping through the pages, you experience the carpet and tiles—and the compelling stories behind each creation. It's powerful.
We also worked with the Mohawk team to create videos that highlight the details of each collection and the patterns within them. Then we brought it all together with social media so that Mohawk's team can share ArtLifting far and wide. After all, they want to celebrate their new collections. And we help them do just that—in a consistent, cohesive and compelling way.
By celebrating ArtLifting's mission, Mohawk Group is using design to raise awareness and provide social agency to people who are marginalized, who are often left out. They are making a statement that all people matter.
It's deep. And for Mohawk Group, it's real.
Mohawk Group is using design to raise awareness and provide social agency to marginalized people.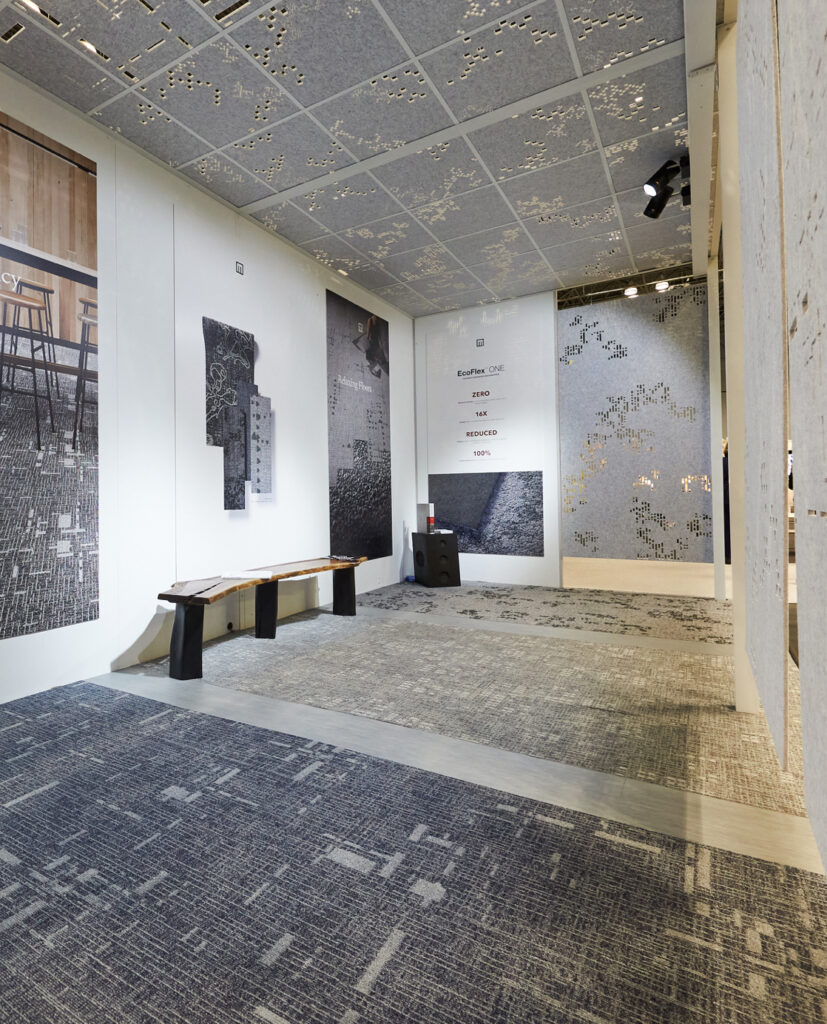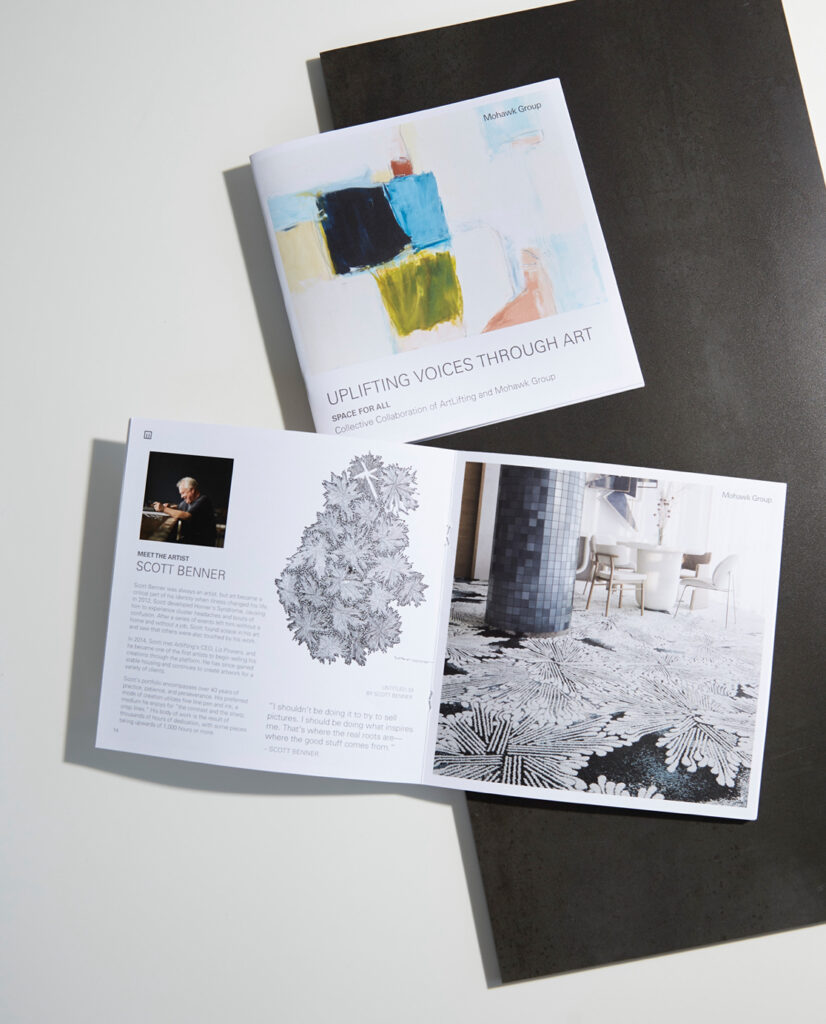 We've been collaborating with Mohawk Group since 2015, and we have huge respect for their work. Mohawk Group is the commercial flooring division of Mohawk Industries, the largest floor covering manufacturer in the world. They have a strong social conscience and environmental sustainability focus and a history of unique partnerships when they're creating their products.
The ArtLifting collection doesn't just benefit the artists. It's also part of Mohawk Group's Specify for a Cure program. With every purchase, Mohawk Group is donating to Susan G. Komen, the world's largest non-profit funder for the fight against breast cancer. Mohawk is showing how art can bring people together and improve the world.
As Dettmar says, "It's more than just the flooring." They're using their platform to make the world better. Plus, they love good design.
Mohawk Group is a leader in the design field and, as a result, collaborates with some of the best architects and product designers in the world.
Dettmar says, "We always think that collaborators are a great way to push us in directions where we wouldn't necessarily go ourselves and stay attuned to what our customers are interested in."
We agree. And we're thrilled to be part of the team.