Westinghouse HQ
If you're going to go to work every day, wouldn't you want to go somewhere cool? We think so, and we were happy to pair up with two other companies that think so too.
Services
Strategy
Branding
Design
Copywriting
Photography
Social Media
Video
Westinghouse HQ has been a historical Hamilton landmark since 1917. Branch HQ is the new kid on the block. Together, they're providing cool new office space for businesses of all sizes.
Westinghouse HQ offers one-of-a-kind office space in a historical Hamilton landmark. The iconic seven-story building was originally constructed in 1917 and designated heritage status in 1988. Today, the building has been rehabbed and reimagined with over 40,000 square feet of space for customizable Class A office suites. And Westinghouse HQ is opening the doors for businesses to be part of this unique address.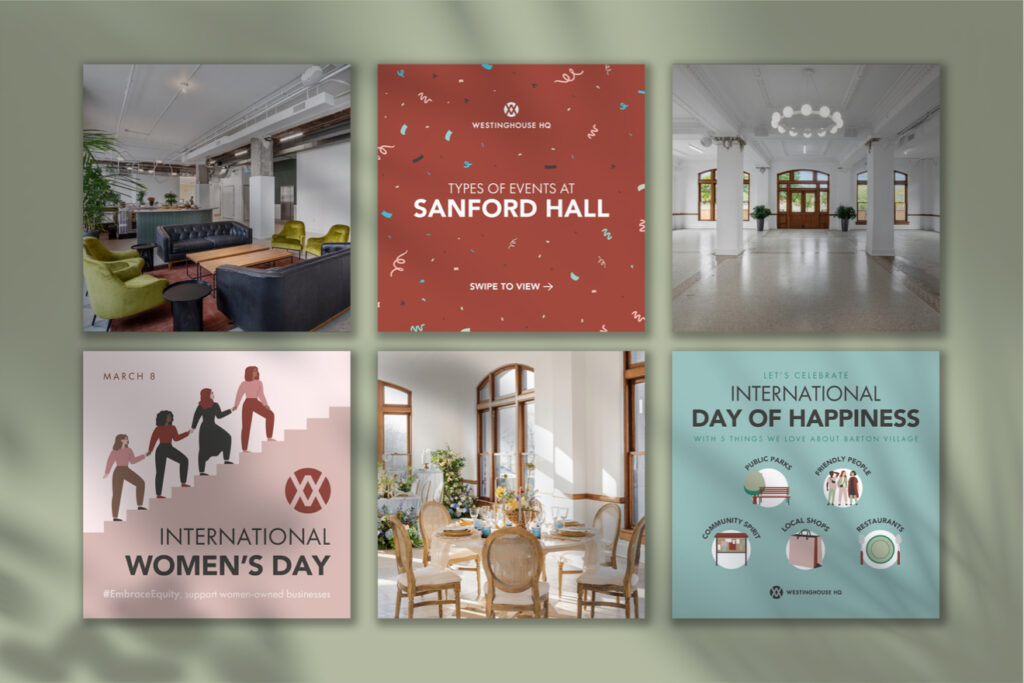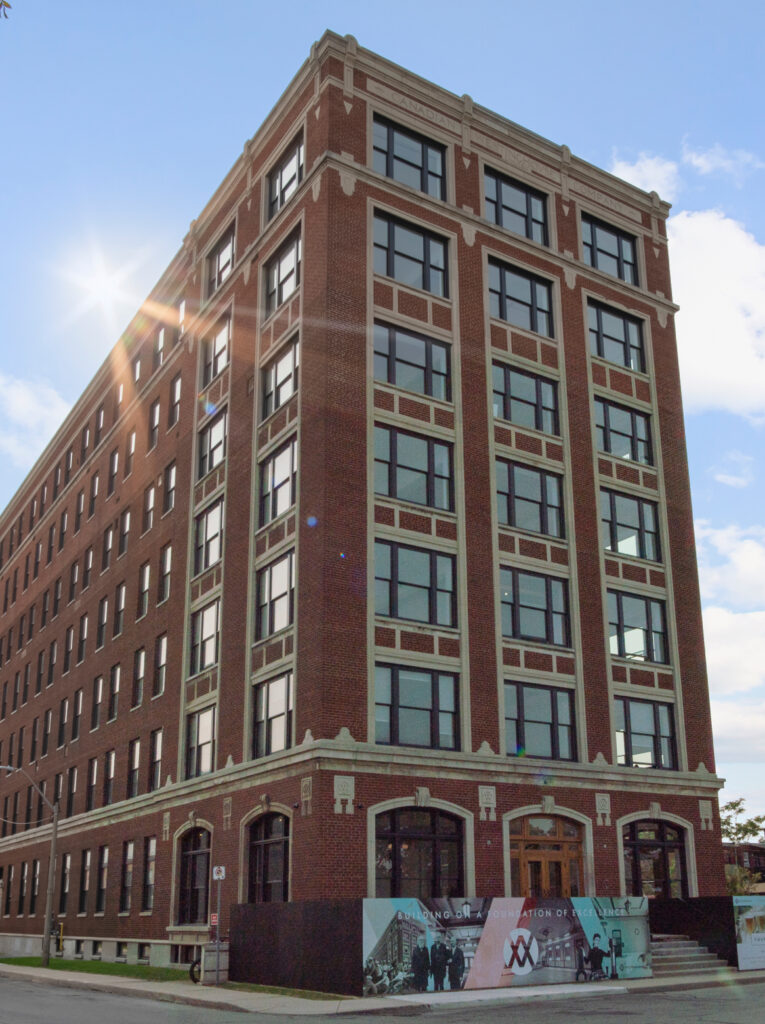 Branch HQ is a member of Westinghouse HQ–an entire floor of shared offices, meeting rooms, hushed spaces, lounges and a full kitchen that can be rented through monthly memberships. (It's like a hotel, but you go home at the end of the day.) With refined, professional, safe and inviting office space, Branch HQ is empowering brands to grow their businesses—something that we can identify with.
Our goal was to communicate how both brands set businesses of all sizes up for success–from solopreneurs to companies with 80+ employees.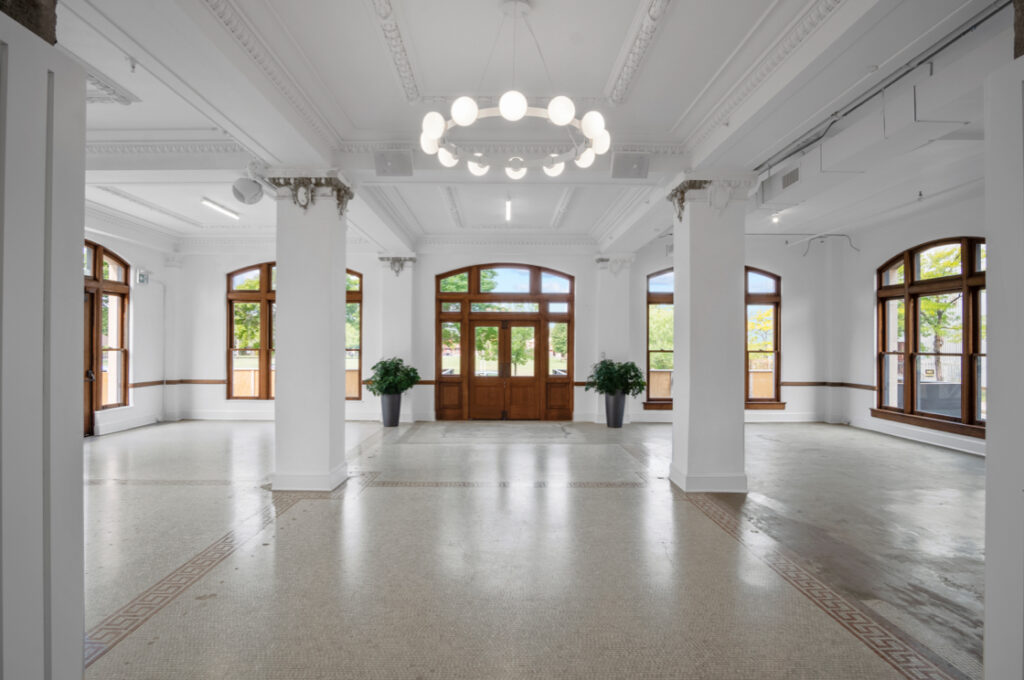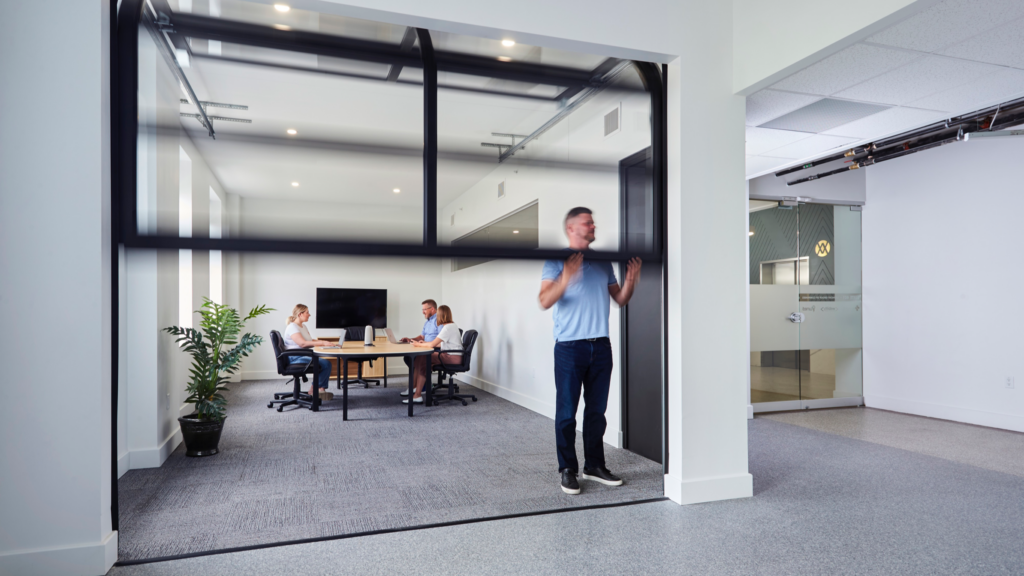 We established how the brands differ and developed a strategy to communicate to their specific target markets on Facebook, Instagram and Twitter. We then developed social media content for each brand to increase awareness and grow the number of professionals using the office spaces.
In addition, we manage the Westinghouse HQ social accounts daily to ensure the brand is building and engaging its online communities. We continue to develop content and optimize strategy based on monthly social media insights and data analysis.