Well Family
Well Family supports children, youth, and adults living with disabilities, their families, mixed ability families, and the people who support them.
Services
Strategy
Branding
Design
Copywriting
Photography
Social Media
Video
Nearly one-third of children and adolescents with disabilities admit to feeling sad, unhappy, or depressed. Their parents are worried, justifiably so. In fact, just under two-thirds of parents of children with disabilities report that they are very concerned about their children's mental health. It's all very heavy.
Well Family is dedicated to making it lighter, alleviating the hardship, and helping children with disabilities and their families thrive at every stage of life. They achieve this by tailoring differentiated, timely, and accountable services to the families they serve. It's impressive to say the least.
Just like each family has unique abilities and equally unique challenges, so do organizations. When Well Family came to us for branding, we zeroed in on what makes them special—their innate ability to create community, inclusiveness, well-being, and support, and to make it look easy.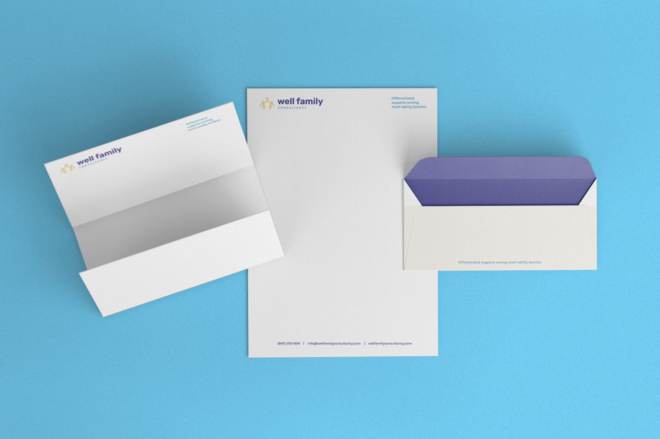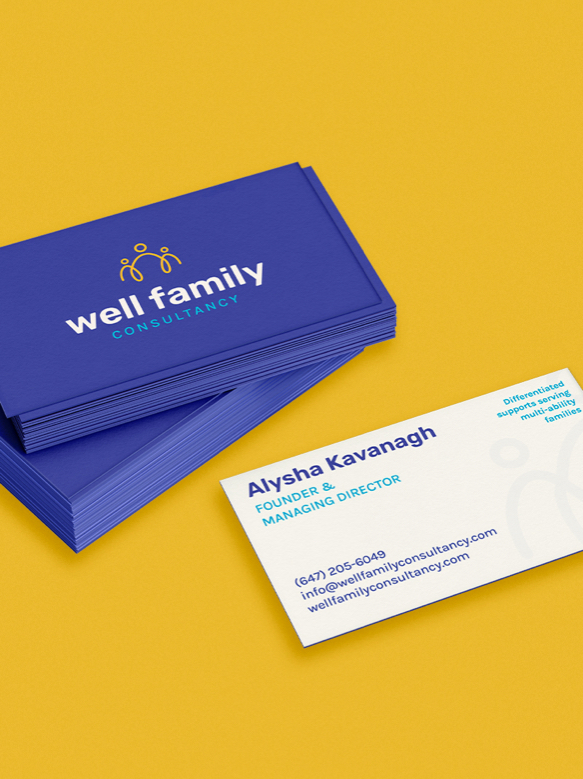 We designed a logo to depict that magic. The icon of three people is a literal representation of family and community. The people are drawn with one continuous line as a subtle nod to Well Family's supportive and collaborative commitment.
With a slightly rounded primary font typeset in lowercase, the brand typography emulates the organization's friendly, trustworthy core.
The colour palette includes three hues that work together to advance Well Family's brand. Purple is often associated with creativity and intuition; blue adds a sense of calm. Yellow is cheerful, encouraging, and active.
Together, the bright palette, friendly fonts, and fluid illustration give the Well Family brand the same feeling that this heart-led organization gives its clients: approachable, trustworthy, and inclusive.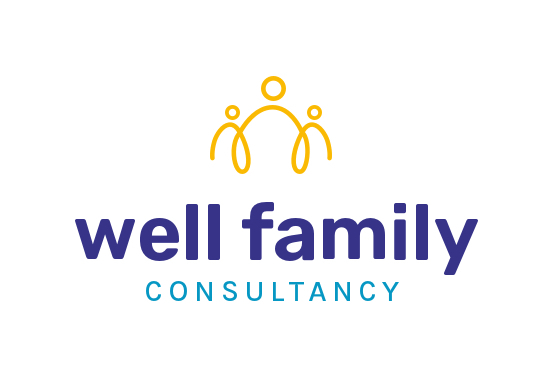 Well Family aims to build a community of like-minded individuals who find value in challenging the inaccessible and are passionate about supporting people and families through an accountable, inclusive and differentiated approach. Kinda like how we do design. Actually, exactly like we do design.
Enhancing the Well Family brand to in turn help them enhance wellness for individuals and their families has been our sincerest pleasure.