Little Blue House Coffee Co. & Gallery
Little Blue House Coffee Co. & Gallery serves up fair trade coffee and delicious local baked goods—along with a big helping of community—near the shores of Lake Huron.
Services
Strategy
Branding
Design
Copywriting
Photography
Social Media
Video
Little Blue House Coffee Co. & Gallery in Tiverton, Ontario is our dream coffee shop. Organic fair-trade coffee beans from a roastery on the shores of Georgian Bay. Sweet treats from local bakeries. A bright and airy shop right on Main Street in a small lakeside town. Comfy couches, cozy tables, great art, cool collections. It's everything we want in a coffee shop. As it should be. It's ours.
During the COVID-19 pandemic, Dan and Tara decided to parlay their love of coffee into an actual coffee shop. #PoweredByCaffeine™
When it came time to tell people about Little Blue House, our own team stepped up with branding, design and social media. After all, we wanted the best.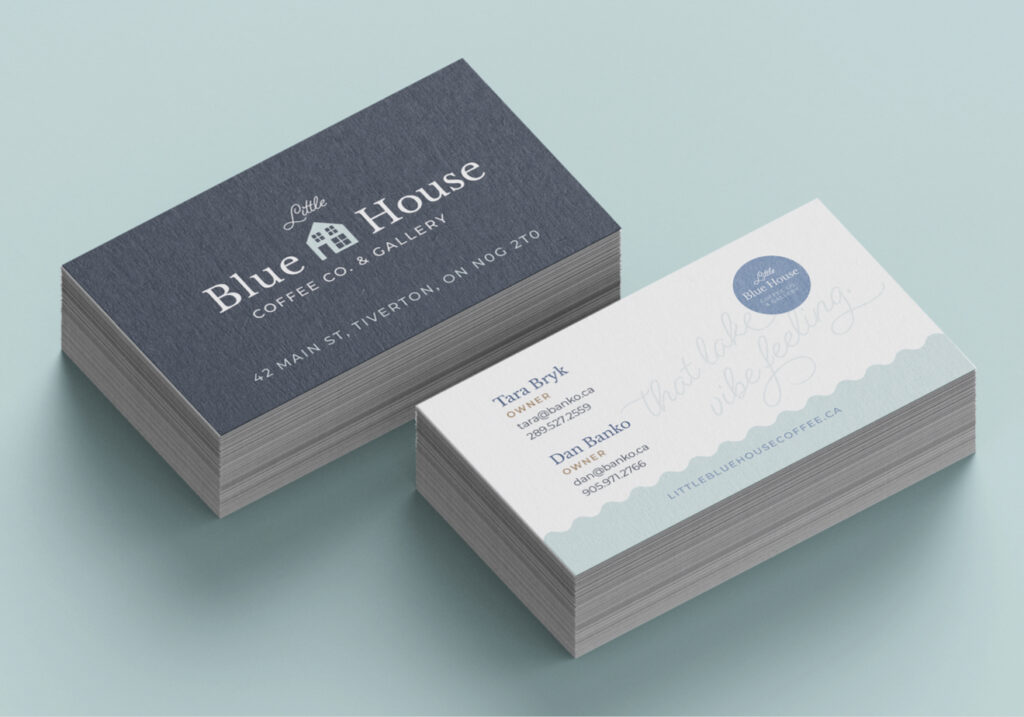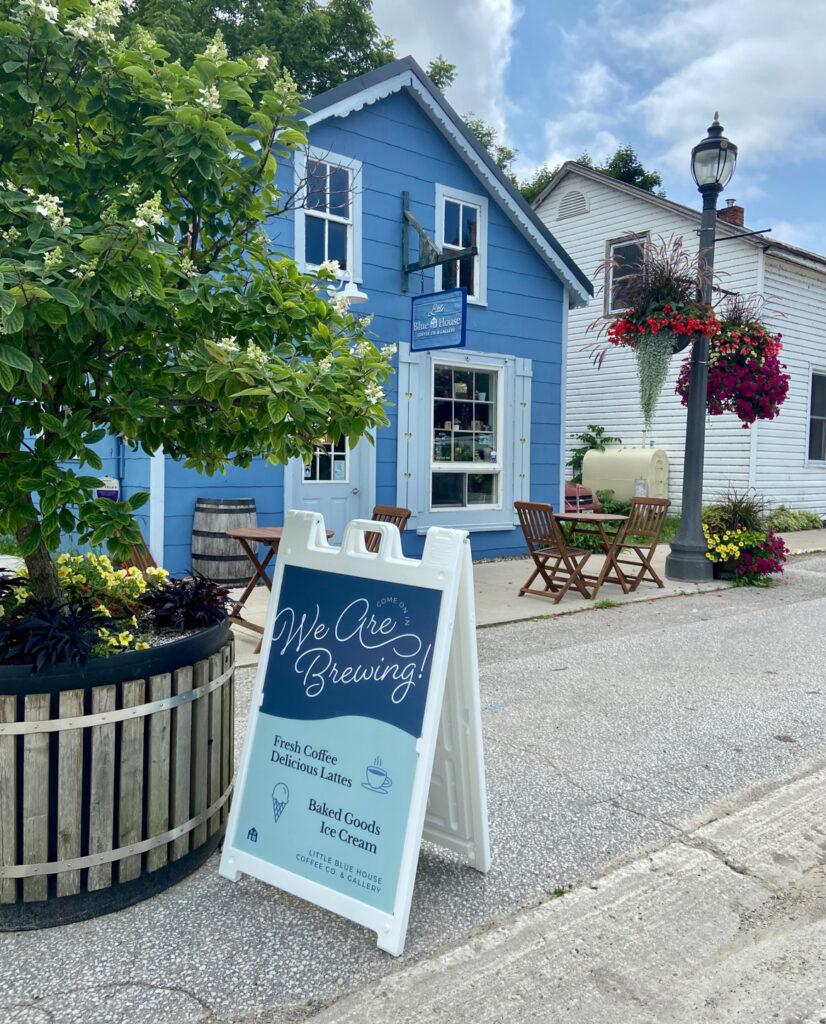 The Little Blue House brand was inspired by nearby Lake Huron. The colour palette is drawn from the sandy beaches, crests of the waves, and the many hues of the beautiful blue waters. With such gorgeous surroundings, we couldn't go wrong.
The logo is a simplified house illustration modelled after the existing building. The shop's name is a combination of three fonts that show our playful side, our elegant side, and our fresh side.
A library of ever-growing design accents brings in the waves of the lake, the scallop trim of the Little Blue House roofline and the hearts of the window shutters.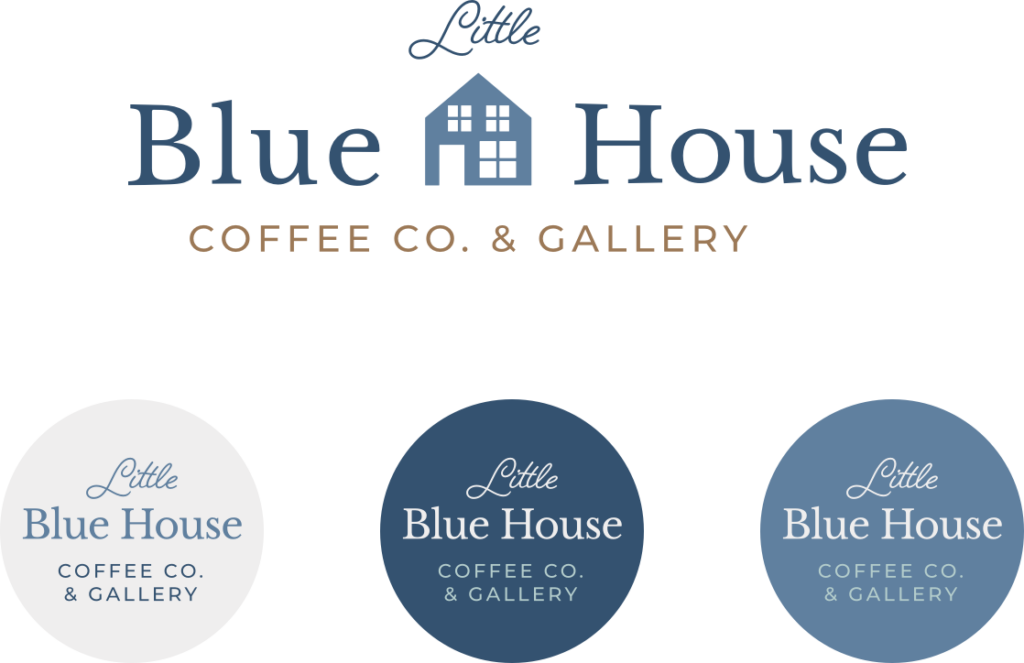 The best part of any coffee shop is the conversations that happen there. And we're perking up those chats on social media too. Our team developed a content calendar and posts regularly to share what's happening in the shop, connect with the Tiverton community and engage customers.
Since its opening, the Little Blue House has become a community hub. We're glad to be pouring out that lake vibe feeling to all of our customers. Plus it never hurts to have another source of excellent coffee.