Symphony Nova Scotia
One thing that we can all get behind is the vibrance of East Coast culture. Mix that with our soft spot for captivating visuals, and you've got a gig that's music to our ears.
Services
Strategy
Branding
Design
Copywriting
Photography
Social Media
Video
Enter Symphony Nova Scotia. Based in Halifax, they're a cornerstone of the province's vibrant arts community, reaching more than 50,000 Nova Scotians each year. The ensemble not only showcases classical masterpieces but passionately celebrates the musical traditions of the region, engaging audiences of all ages with some of the most innovative concerts and educational programming in the country, and most certainly the Maritimes.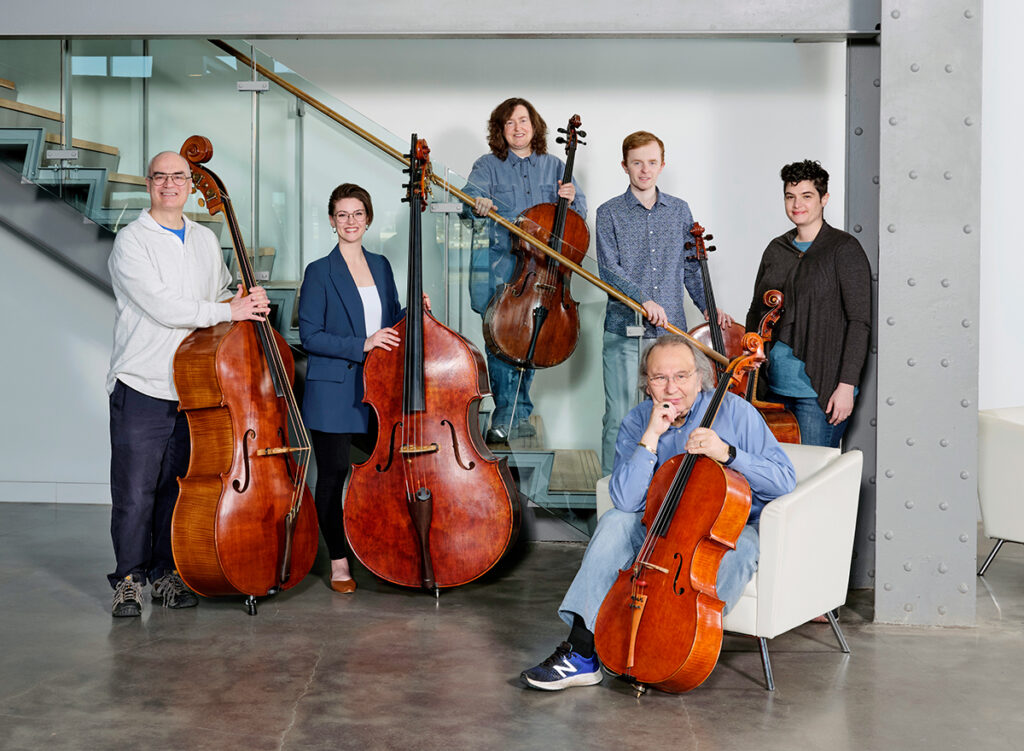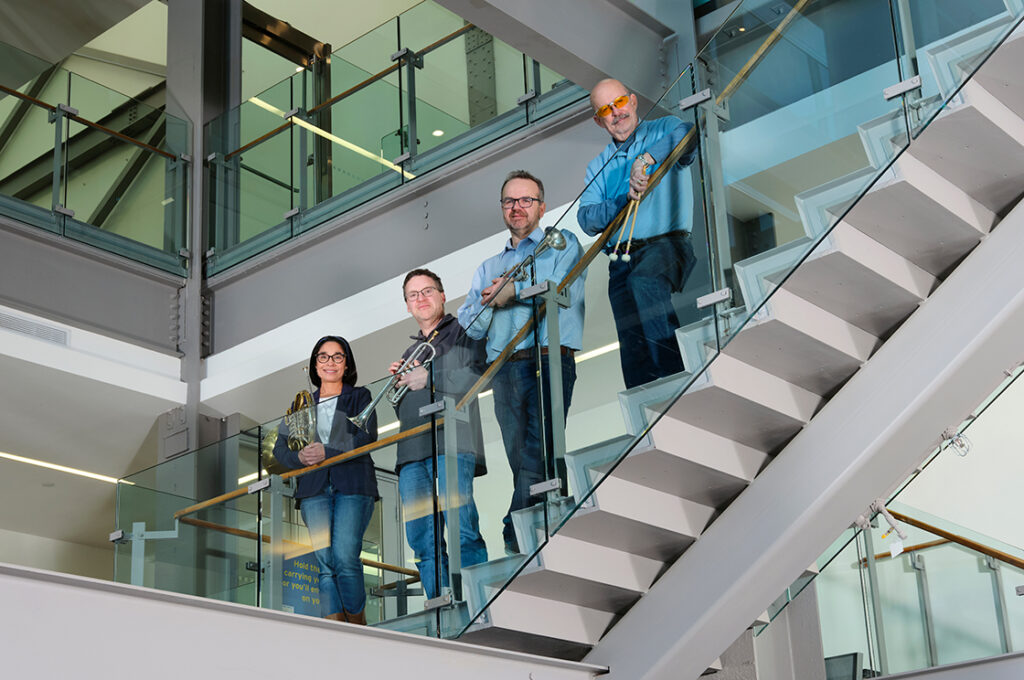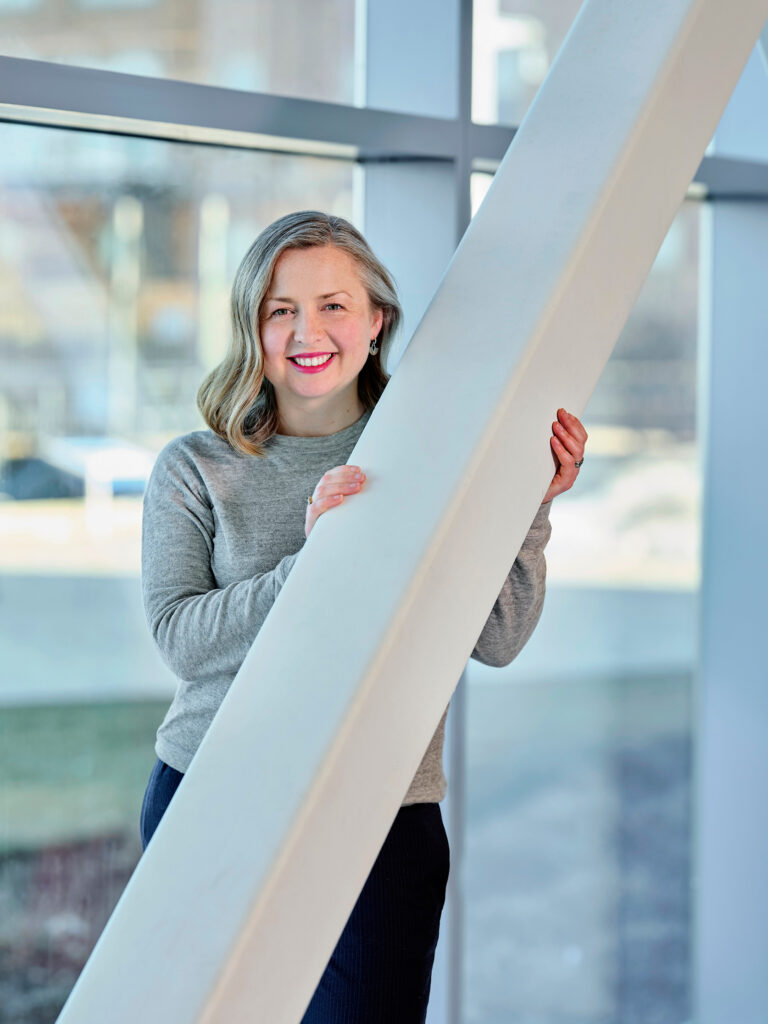 When Symphony Nova Scotia approached us, the brief was clear yet challenging: capture the very essence of the orchestra with energy, professionalism, and passion. This wasn't about snapping a few headshots, it was about portraying the fun and approachable demeanour of each musician and their harmony as a group.
We took a different approach – moving the orchestra out of their usual concert hall environment and dressing the musicians down from their traditional attire to make them more accessible to the audience. We highlighted them as people first and a company of musicians second. From solo portraits to a 37-musician group shot, we captured them all.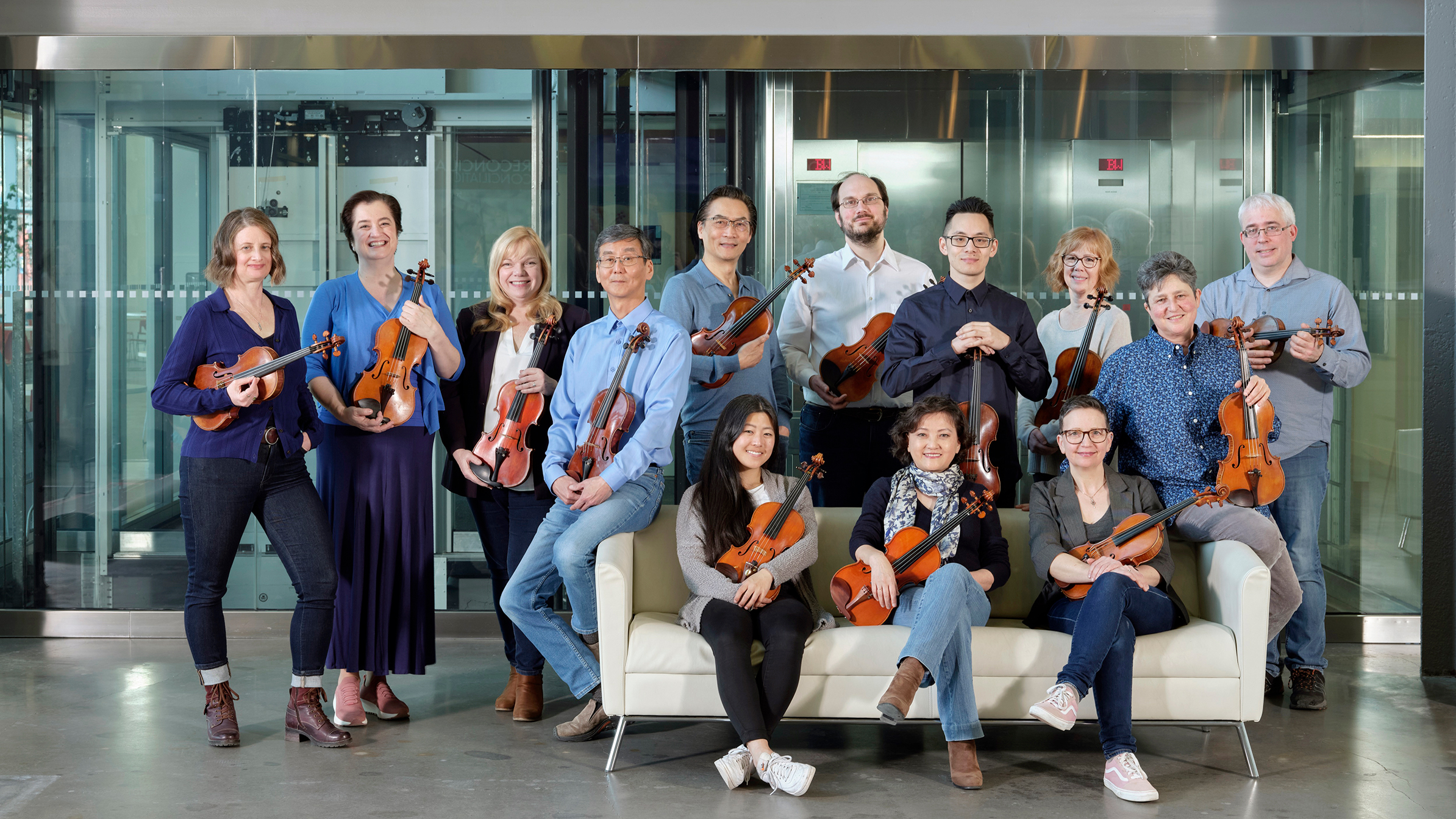 This collaboration also struck a personal chord with us. Symphony Nova Scotia marks our first project on the East Coast since we opened our second office in Moncton, New Brunswick. It's a refreshing gust of sea air to our portfolio. And we have to admit, there's something incredibly magnetic about Atlantic Canada (and we're not just referring to Magnetic Hill). Oh, and let's not forget – working around music meant sneaking in some concert time. It's called 'immersing in the project', right?