Hirequity
A boutique North American-focused hiring practice, Hirequity is on a mission to inspire a new era of sales recruiting and correct inequities in current hiring practices.
Services
Strategy
Branding
Design
Copywriting
Photography
Social Media
Video
You know, just normal everyday activities. We embarked on a mission to breathe new life into Hirequity's marketing materials. Our first step was to refresh their branding, infusing it with a vibrant and captivating colour palette that speaks to their key attributes and values.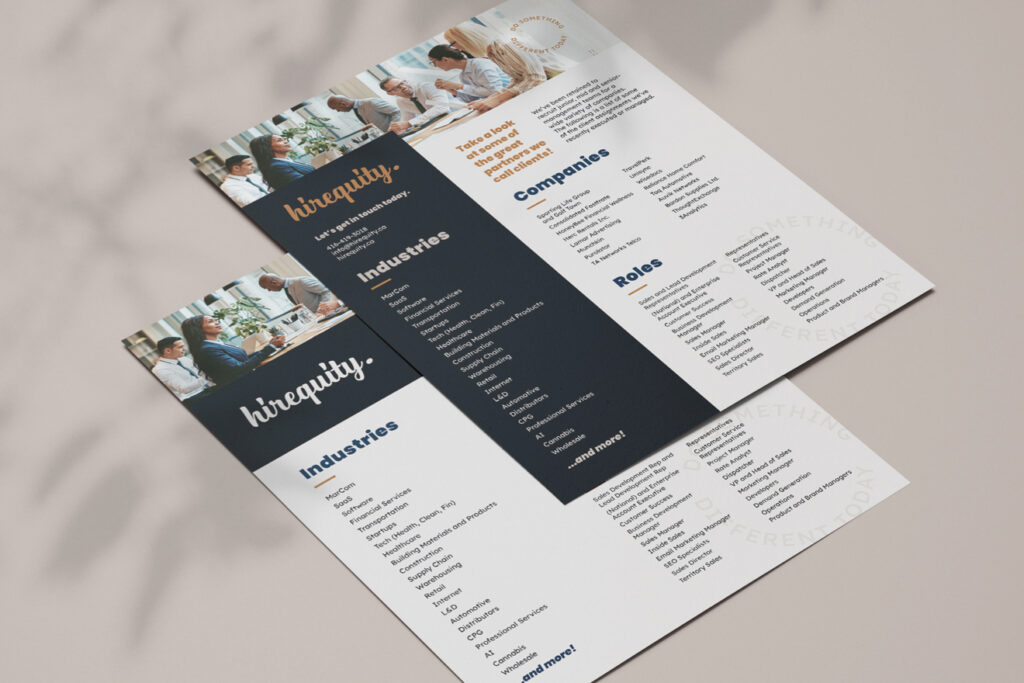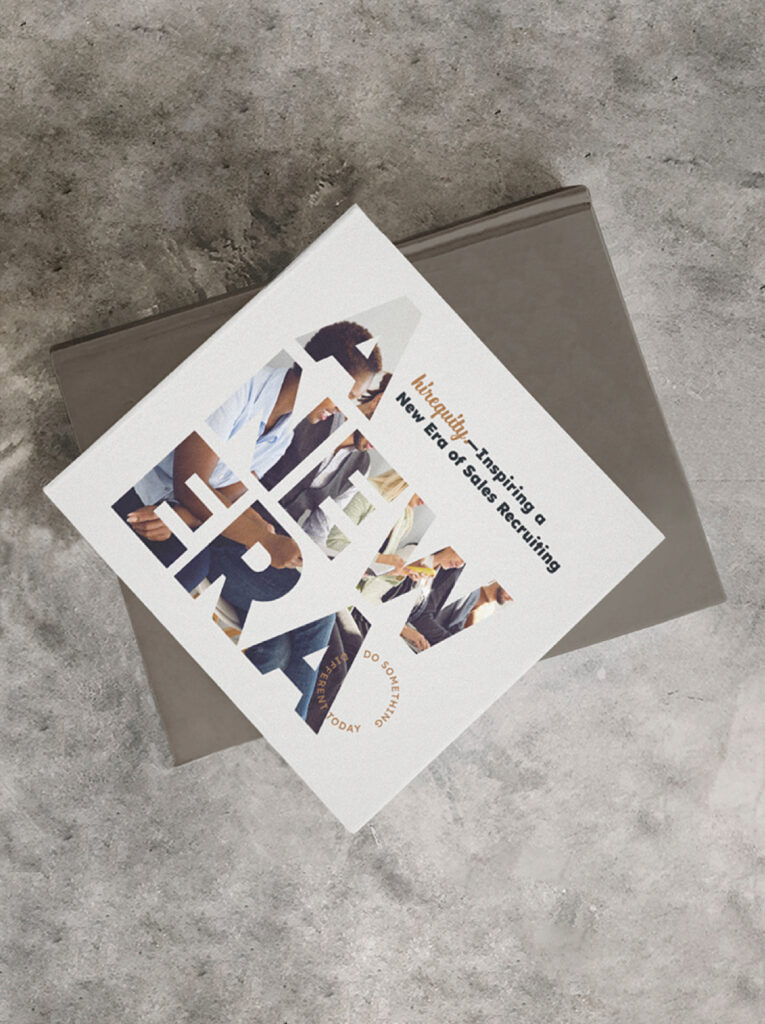 The outcome? A contemporary brand that effortlessly blends professionalism with a playful edge, capturing attention and sparking curiosity. Their logo features a clean and modern design, symbolizing their commitment to staying ahead in the competitive recruitment industry.
Through strategic design, we've successfully amplified Hirequity's voice. The result is a marketing piece that not only stands out from the crowd but also effectively communicates what sets Hirequity apart from the competition.
We've had a blast being part of this makeover, and we can't wait to witness the continued success that lies ahead for Hirequity.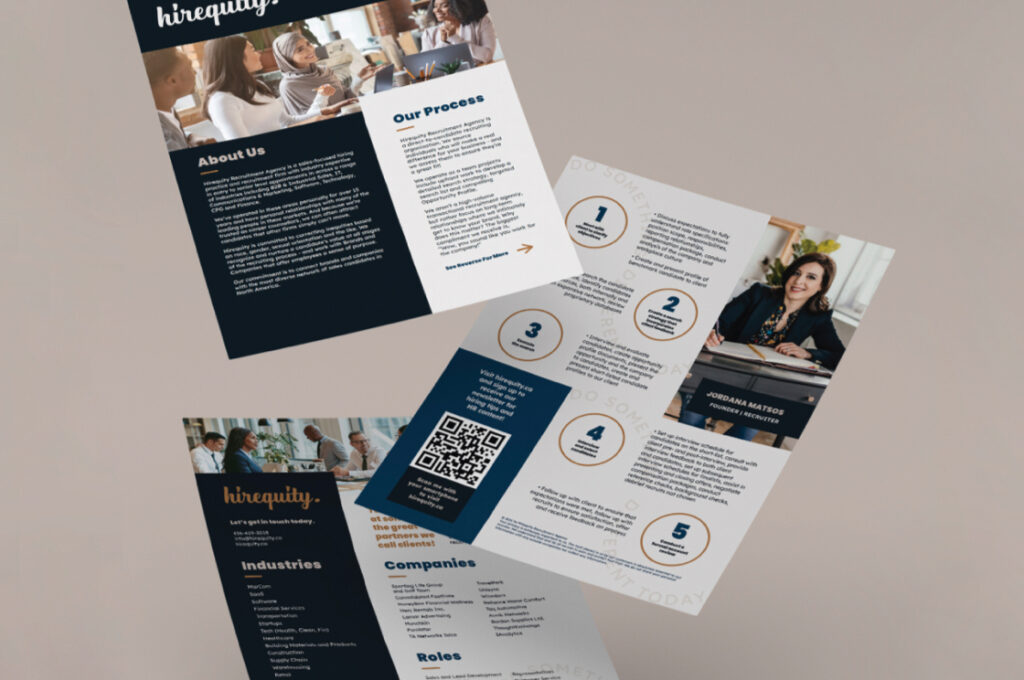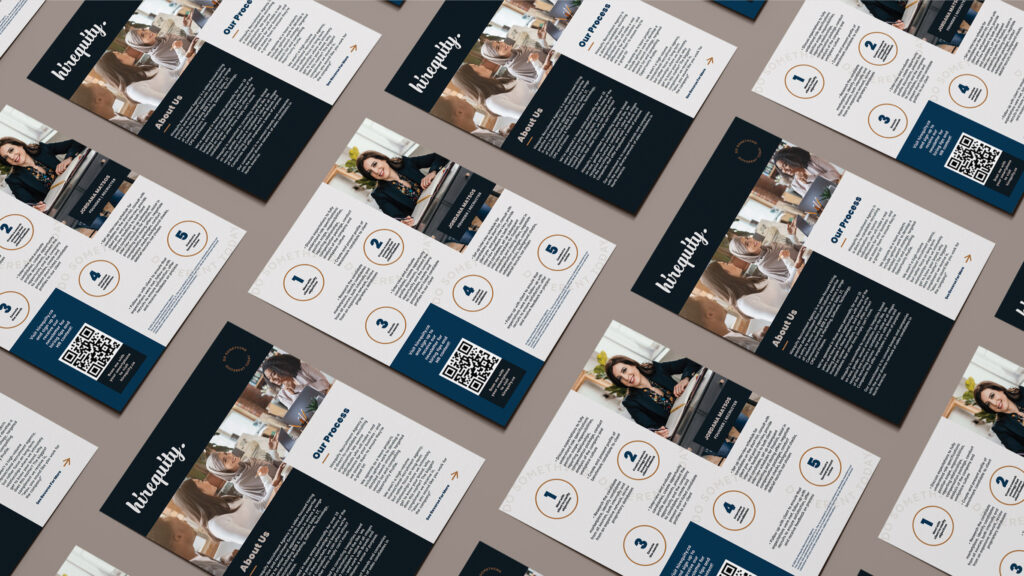 A note from Jordana, Founder and CEO of Hirequity:
"This is the first time that I have embarked on a partnership with a vendor (I don't love that term) since my business opened, where I have been totally satisfied with the delivery and timeline of a project.
Satisfied is an understatement. I am proud to present this material.
You delivered exactly what you said you would and beyond with minimal effort on my behalf. You were communicative and professional, adaptable and a pleasure to work with. I haven't even met with your designers, and they 'get' it. I don't want to change a single thing here.
Thank you for delivering on a commitment to a fashionable rebrand of my look in less time than I expected. I will work with you again and again."