Haldimand County
When autumn's crisp air begins to sweep through Haldimand County, it's not just the leaves that change.
Services
Strategy
Branding
Design
Copywriting
Photography
Social Media
Video
The entire region transforms into a kaleidoscope of colours, tastes, and experiences. Haldimand County sought to promote day trips focusing on fall foliage, cycling routes, farmers' markets, breweries, and cideries.
The goal? To boost local business traffic through day trips and increase bookings at B&Bs and motels during the quieter season.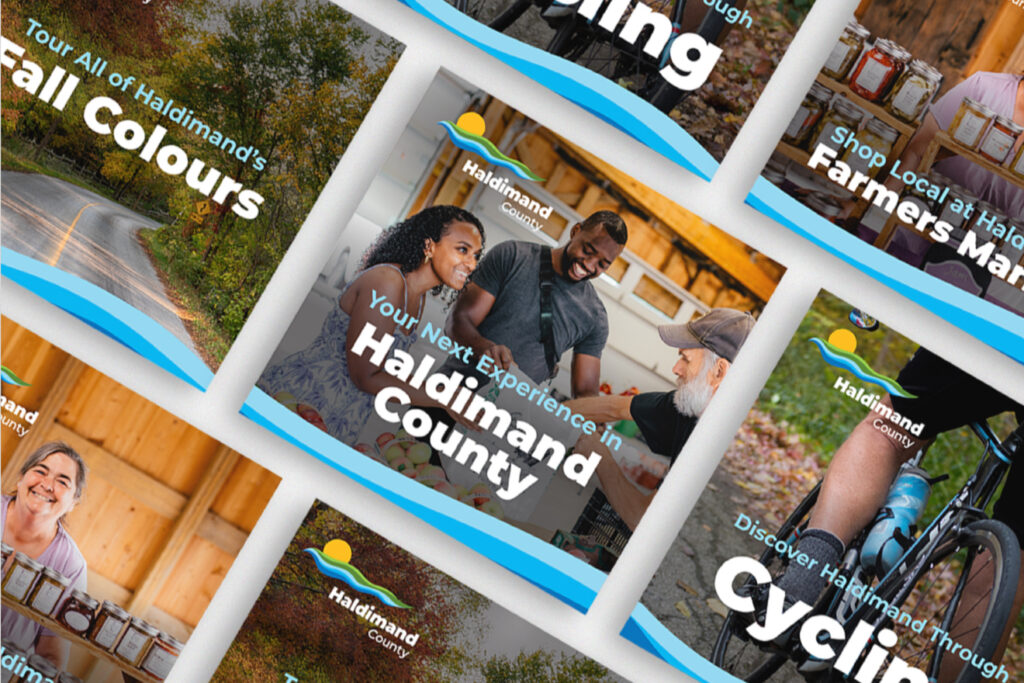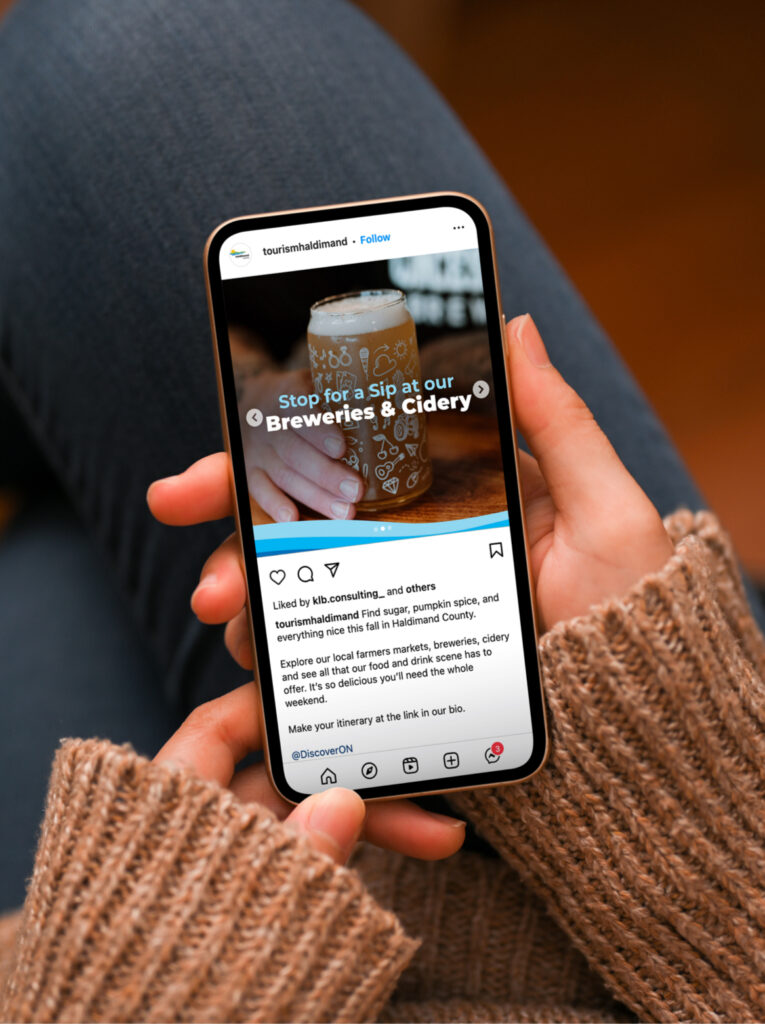 Targeted primarily at urbanites from the Greater Toronto Area and surrounding cities, the campaign tapped into a demographic eager for day trips and an escape from the urban frenzy. Individuals with vehicles who were seeking new experiences within a comfortable driving distance. This choice of audience was strategic, aiming to connect with those most likely to be enchanted by the county's rural charm.
The social media strategy included compelling copy and graphics designed to showcase Haldimand's vibrant fall colours, serene cycling routes, inviting local markets, a cidery and breweries, alongside comfortable stays. Each post was crafted not just to showcase the county's beauty but to resonate with different segments of the target audience.
The campaign reached more than 300,000 people and created over 1 million impressions, a significant achievement for the county. It not only boosted local tourism but also positioned Haldimand County as an area of endless exploration and discovery, awaiting those looking for their next adventure.