Chamber Music Hamilton
Chamber Music Hamilton is a non-profit organization that brings world-class musical performances to the Hamilton community.
Services
Strategy
Branding
Design
Copywriting
Photography
Social Media
Video
Musicians travel from all over the world to perform classical music composed for small groups of instruments, normally three or four players, providing a more up close and personal experience than a traditional concert hall. It's like having front-row seats, always.
As Chamber Music Hamilton approached the 2022-23 concert season, they wanted their branding to really capture the elegance of the music they perform. A beautiful piece of music is a harmony of notes, instruments and artists. Chamber Music Hamilton's new brand is a harmony of its own, with colours, fonts, photography, imagery, and design that are perfectly in tune.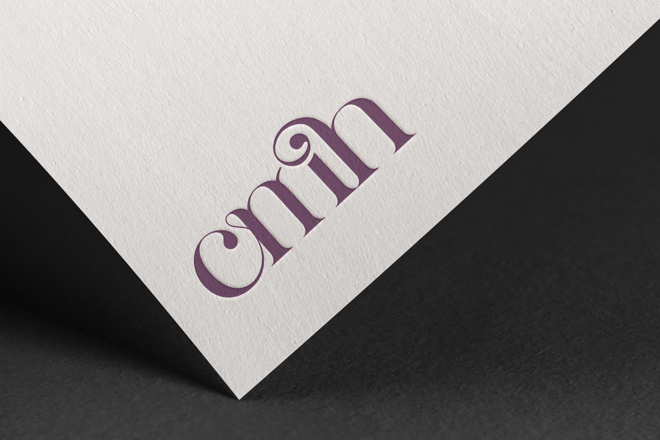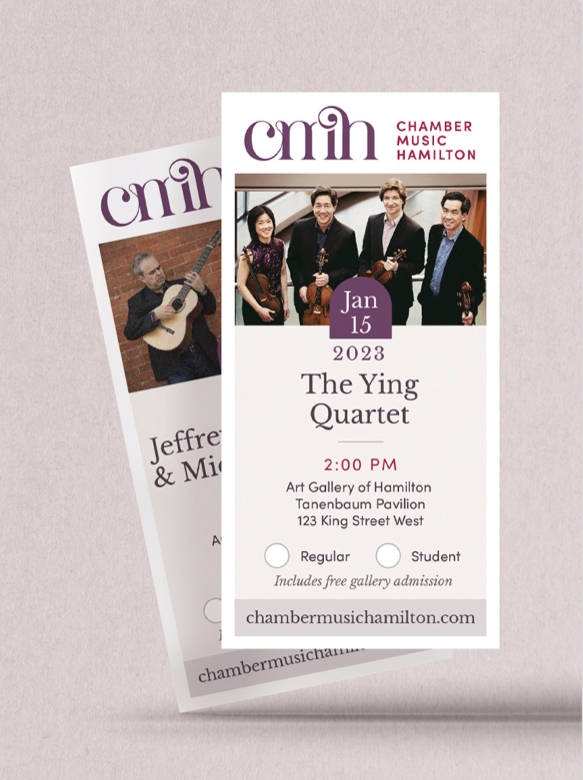 The overall look is light and airy with a unique flowy ligature typeface. The colour palette flows from the softest grey to deep purple (the colour, no hard rock here), with accent notes of vibrant maroon. Purple conveys luxury, creativity and elegance. Like complementary melodies, the elements of the brand unite to convey the beauty of the music.
The imagery that accompanies the brand has a slightly muted tone with an added layer of texture. This keeps the tones from overwhelming the purple hues.
The font includes loops and flourishes, like trills in a melody. The logo is constructed of lowercase letters. They sound soft to the mind's ear yet stay formal thanks to their classic serif form. A subtle violin scroll in the "h" letter represents the artistic director's instrument of choice.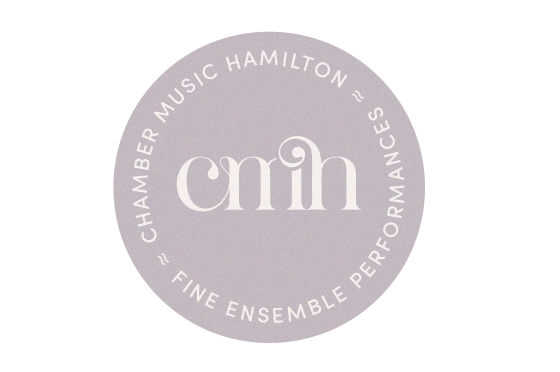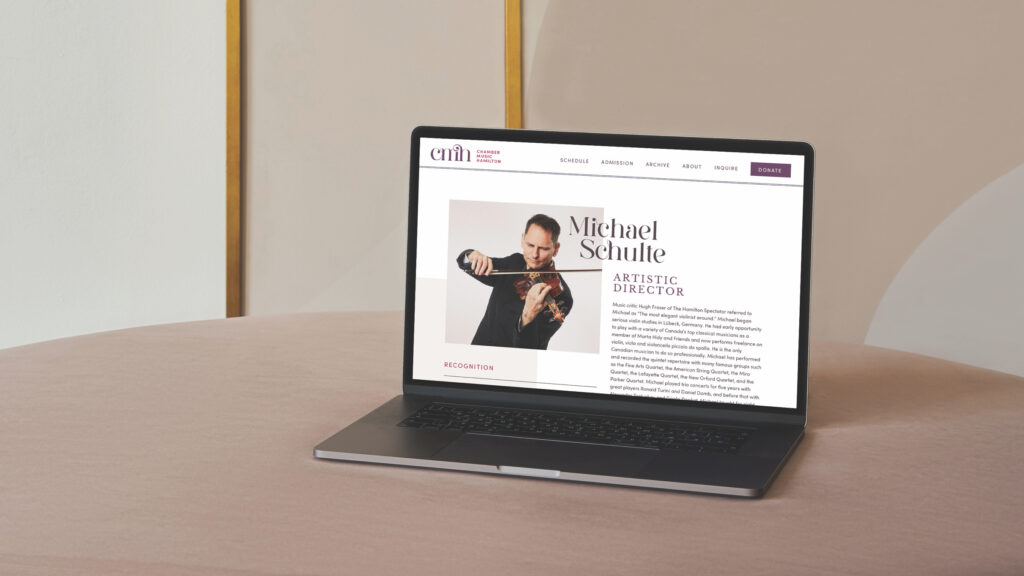 The new design debuted on an updated stage—Chamber Music Hamilton's new website. We restructured the site to give the performances top billing. This ensures all of the details–including tickets–are front and centre, and we can generate excitement for upcoming concerts. The site is streamlined, clear and modern, with an elegant flourish here and there—just like a magical moment in a special piece of music.
Chamber Music Hamilton brings world-class musicians to Hamilton, and their new brand matches the calibre of these performances. That's music to our ears.