Depth of Feel
Transforming Tailored Clothing
A good suit can transform you.You may become an executive, a groom, or the ideal candidate for that perfect job. Coppley has been in the business of transformation for nearly 140 years. And for the last 10 of those years, we've helped Coppley show the potential of their products.
Coppley manufactures quality custom-tailored menswear, and they do it quickly. A full made-to- measure suit can be made in just 12 days. Some suits are ready in as little as seven days.
Since 1883, the company has evolved as customer needs and fashion have changed. In the 90s, Coppley revolutionized the tailored clothing industry by delivering custom suits faster than many tailors could do alterations.
Coppley's competitive advantage comes from a unique blend of old world tailoring and state of the art, computer-assisted cutting. By combining new methods and modern technology, they are able to produce high-quality garments with a personalized fit.
To showcase the quality of their garments, Coppley needs just the right photography, which is where we come in.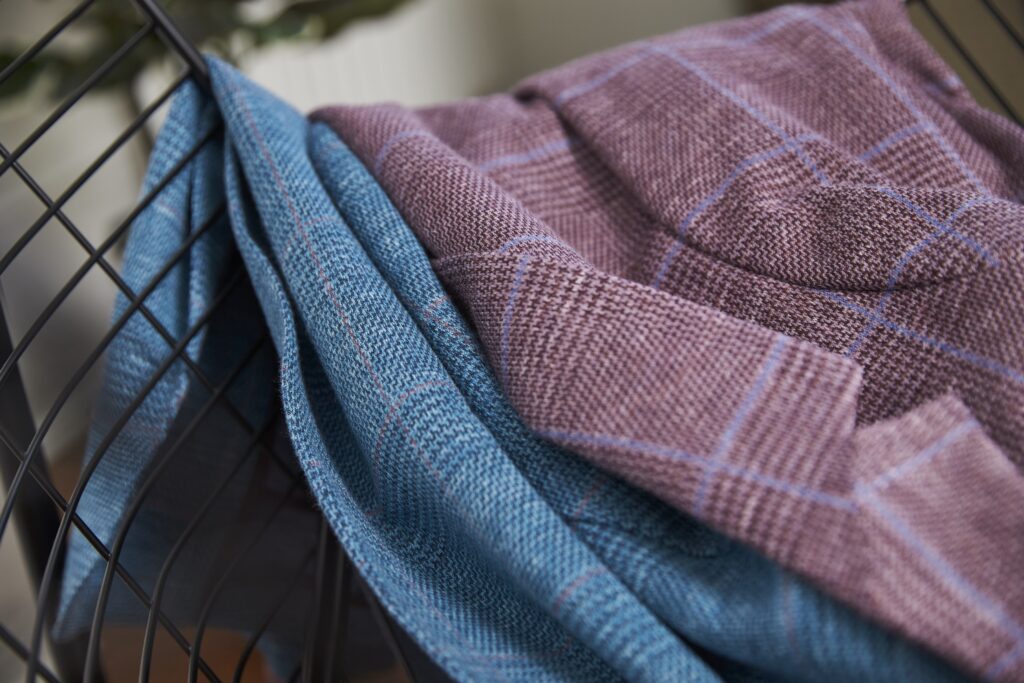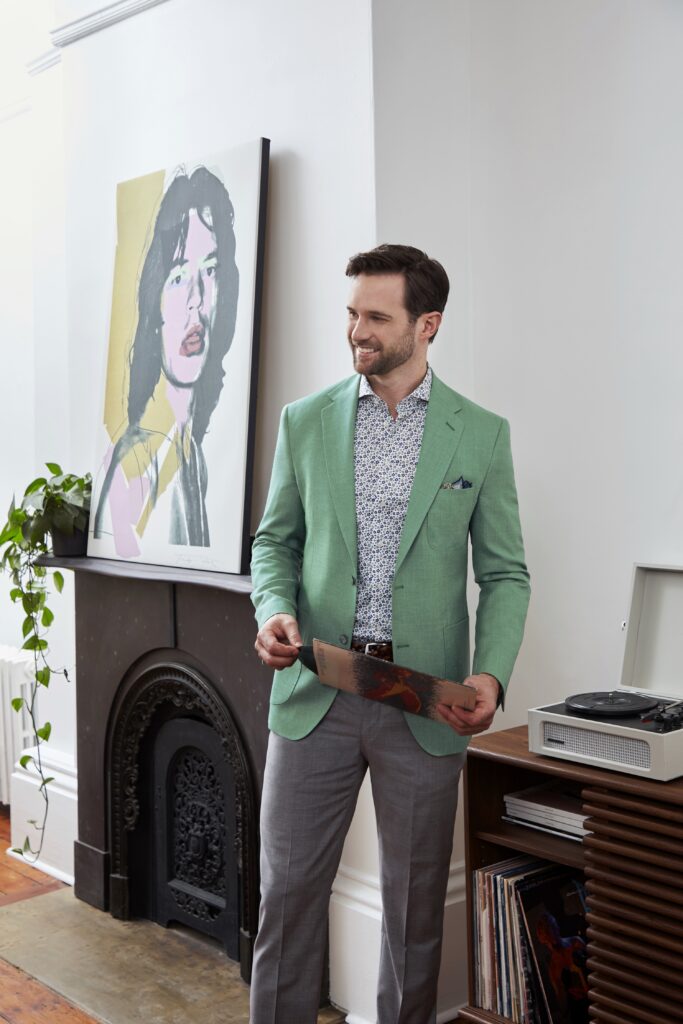 Their imagery needs to show the details, colour, texture—and do it accurately, which is not always easy. Coppley uses high-quality fabrics, mostly Italian wool.
"Fabric can be very tricky," says Donalda Pelletier, Coppley's marketing communications manager. "You've got underlying threads that sometimes come out and you may not realize that until you take the photo and then you have to adjust. One of the things that Dan is good at is understanding how lighting affects the object that he's photographing."
Our first projects with Coppley were off-model. We photographed fabric, lining, buttons, thread—all of the little details that customers can select to create a garment that is personalized to them.
Coppley has transformed, while remaining true to its core business.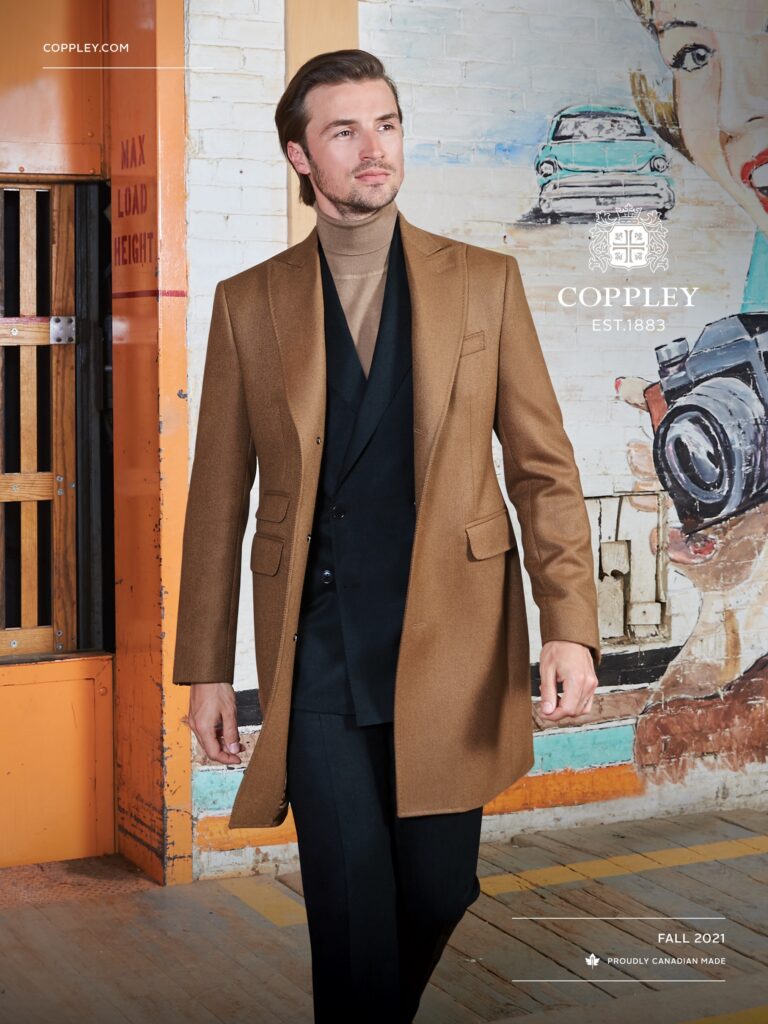 Over the years, Coppley's photography has evolved as the company has worked to tell more of a story through its images.
"The first couple of seasons we didn't do that. We just focused on more fabric-related photos. Now that we're getting back into storytelling with our photos [it's more than] just a photograph of a pair of pants," explains Donalda.
At a recent shoot, the pants in question were lying across the back of a chair while the matching jacket was set on the bed. The images conjure a story of packing for a business trip or laying out a suit for the next day at work.
"Those types of photos are what we're wanting to show on social media so that we're not just saying here's a new fabric. We want to be able to talk about something else that the end consumer might be interested in."
After success with off-model photography, Coppley tapped Banko to shoot their on-model campaign as well.
"Dan and his team are very flexible… [and] very easy to work with. He is always willing to put his two cents worth in and is always wanting feedback to find out how he can improve," says Donalda. "They work well together as a team and they work well together with us. It's been a good relationship."
The company revolutionized the tailored clothing industry by delivering custom suits faster than many tailors could do alterations.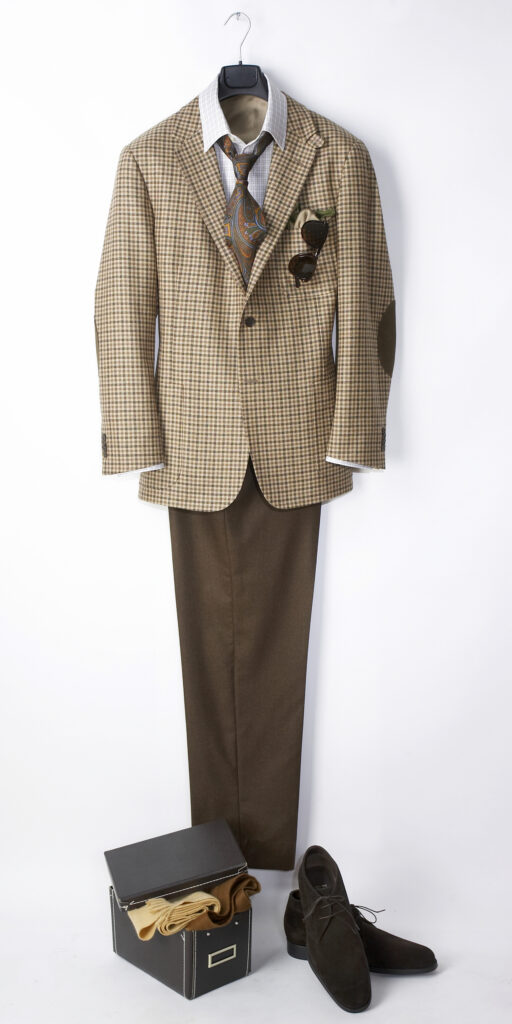 Working with a local photographer aligns with Coppley's commitment to Hamilton.
Coppley is a Canadian company that employs just under 300 people and all of their clothing is made in Hamilton. Two years ago, the company moved into a new building in the downtown core, affirming its commitment to the city.
Throughout the company's history, fashion, manufacturing, labour have all changed significantly. Donalda credits Coppley's longevity to being willing to transform, while remaining true to their core business.
"We recognize what we're good at," she explains. "We try things all the time, but it has to sit within the parameters of what Coppley is set up to do.
Products have to work in Coppley's existing factory flow. Lapel widths can narrow or widen. Pocket styles can shift. Trim details can change. More significant modifications require different machinery or more capital investments.
"There's times where we will bring in a prototype and somebody will say this is a really nice garment we should try to produce this. Sometimes we can and sometimes we can't… If it doesn't meet our quality standards then we don't go ahead with it… Everybody tries really hard to make sure that whatever we introduce ticks off all those boxes."
That commitment to quality materials, comfort, style and service has kept Coppley at the pinnacle of men's tailored clothing throughout Canada and the United States. We're glad to be part of their history.