Depth of Feel
Did Someone Say "Pawty"?
No one celebrates quite like your pet when you come home. But we'll give it our best shot. We channelled all the purrs and pets, wiggles and wags for the 135th anniversary of the Hamilton/Burlington SPCA.
An anniversary is a celebration, and we're always ready to lift a glass. But it's also a great chance to tell your story—not that we need an excuse for that either. You can connect with your stakeholders, make more people aware of what you do, and, in the case of charities like the HBSPCA, raise money.
The team at the HBSPCA was ready to get their message out for all of those reasons. They wanted to celebrate 135 years—it's a great accomplishment. They also wanted to engage donors and community partners and move people to support their mission of keeping people and pets together.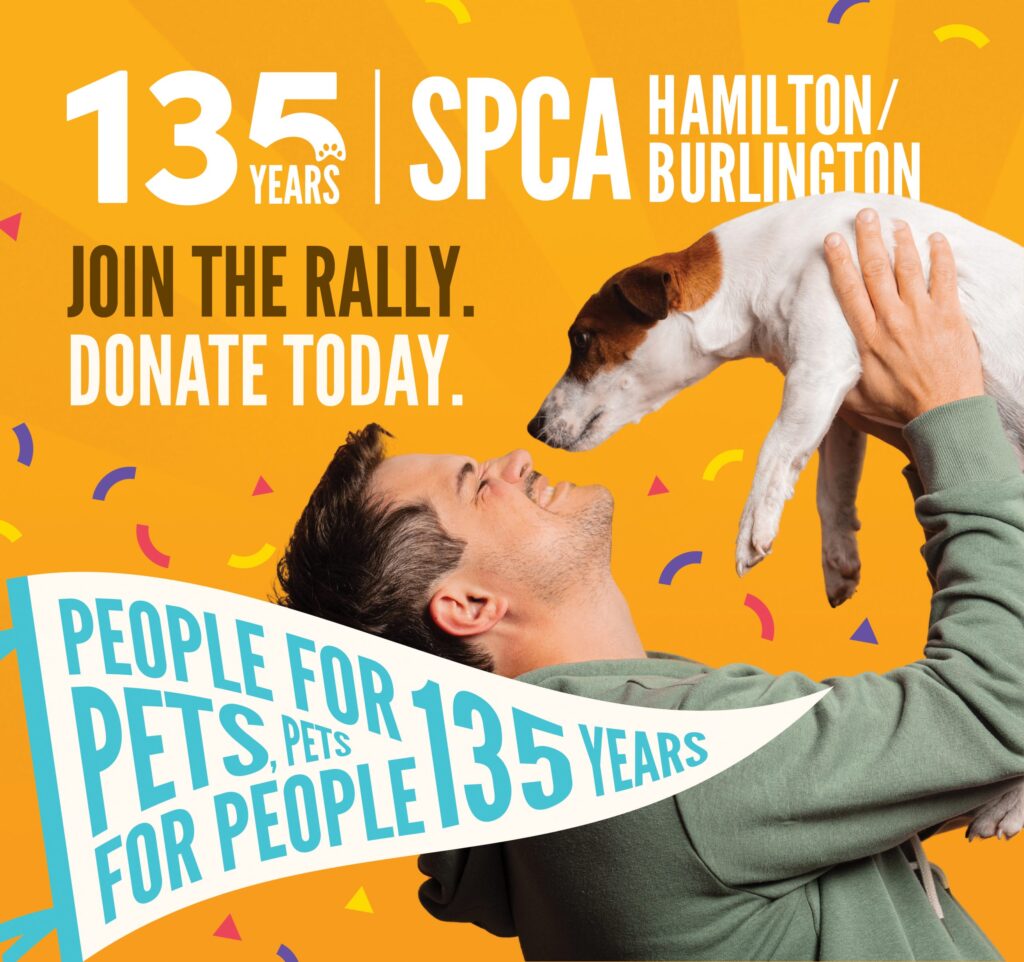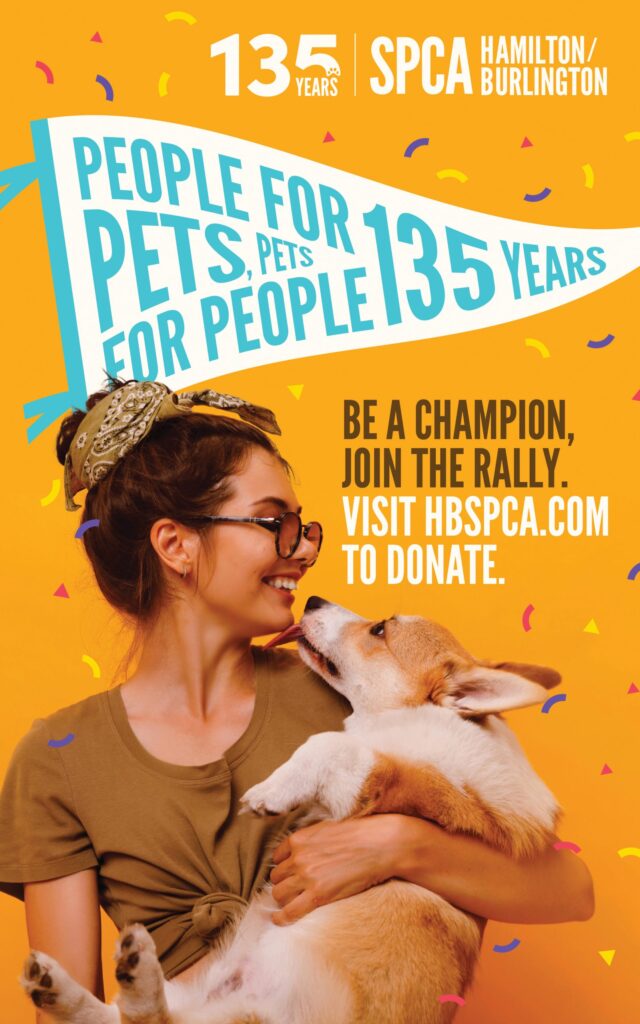 We're all for that. We've been working with the HBSPCA since 2013 and believe wholeheartedly in the work that they do. Not to mention, our team at Banko includes 10 humans and 14 pets.
The vision for the 135th anniversary campaign was to be everywhere. Social media, website, events, signage at the shelter, shirts for staff and volunteers, an annual report and fundraising.
As experienced party planners, we started with a theme. Luau was too last century. Traditional anniversary gifts tap out after 60 years (diamonds, in case you were wondering). We asked the cats and dogs, but they began to fight like… well… you know.
We went back to the HBSPCA's mission—Keeping People and Pets Together. We wanted the theme to capture the full circle benefits of the HBSPCA. The positive ways that people can support pets and pets can support people.
"People for Pets, Pets for People"

And so, "People for Pets, Pets for People" became our rally cry. When you're for something, you're committed. You're a champion. We were ready to rally. And we wanted people to join us.
With the theme established, we moved on to branding. If 135 was going to be everywhere, we wanted a consistent look and feel to tie everything together.
We began with a new logo for the anniversary. We kept it simple with 135 in a bold sans serif font—the same font as the existing HBSPCA logo. A little paw knockout in the "5" is a soft nod (and a high five!) that this is a "pet approved" celebration.
The 135th anniversary logo works seamlessly with the HBSPCA logo. Using the same font and colours keeps it closely tied to the brand. But, when it needs to go off-leash, it can also stand on its own. It's a flexible addition, with lots of options for how it can be used.
Our directive from the HBSPCA was to make it FUN. Not a stretch for us.
"People for Pets, Pets for People" became our rally cry.
We took the HBSPCA's existing colour palette and leaned into the bright orange. After all, this is a colour that signifies joy and enthusiasm. To amp up the fun even more, we added a background of rainbow confetti. Is it even a party without confetti?
We also developed a pennant banner graphic that proclaims "People for Pets, Pets for People, 135 Years." This banner is an emblem of championship that carries through the marketing material and encourages people to get involved.
Of course, there are also happy animals. Sticking with the theme, we chose photos that show pets with people. There are cuddles and kisses, toys and treats, licks and lots and lots of love. We aim to tug at heartstrings (and even bring tears!), but the overall tone is uplifting, moving and inspiring. We kept it playful by showing the pets being who they are—lovable members of the family.
Our directive from the HBSPCA was to make it FUN. Not a stretch for us.
Focusing on the fun is a conscious decision. The HBSPCA's mission is serious. Needs are high. Their services are critical. For more than a century, the HBSPCA has been keeping people and pets together, helping community members be the pet parents they want to be and being a voice for those who have none.
This anniversary campaign was an opportunity to connect the entire experience of the HBSPCA and tell stories about everything they do in a happy, positive way. After all, the 135th is a celebration.
Anniversaries can be a chance to test and tweak your messaging. You can introduce new elements, like tone of voice, colours and media. You can see what resonates with people and even shift your brand slightly. With the HBSPCA, we wanted to push the brand to have more personality, relevance and emotional pull.
Because the animals that share our lives are full of personality.
When you're for something, you're committed. You're a champion. We were ready to rally
Our pets are a bright spot in our day. Sometimes the best part of our day. They keep us company during work (curled up right there on our keyboard), and they get us out to enjoy the world (even if that means taking the occasional meeting while on a walk). They're our confidants. Our best pals. Our family.
Of course, we're going to rally for them. Helping the HBSPCA be the voice for thousands of animals and the people who love them? Now that's something to celebrate.