Valley Park Library
Discover a new kind of scavenger hunt that takes you beyond rocks and trees.
Services
Strategy
Branding
Design
Copywriting
Photography
Social Media
Video
If the word scavenger hunt makes you think of turning over rocks, reaching into crevices and peering around trees, let us introduce you to scavenger hunt 2.0. Our version of a scavenger hunt involves your phone, an app and some pretty cool coding. But it's still fun and educational.
Working alongside mcCallumSather, we embarked on a mission to celebrate the opening of the modern and sustainable Valley Park Library. As part of their pursuit of LEED Gold certification, we developed an engaging scavenger hunt that educates and entertains participants about the library's green initiatives.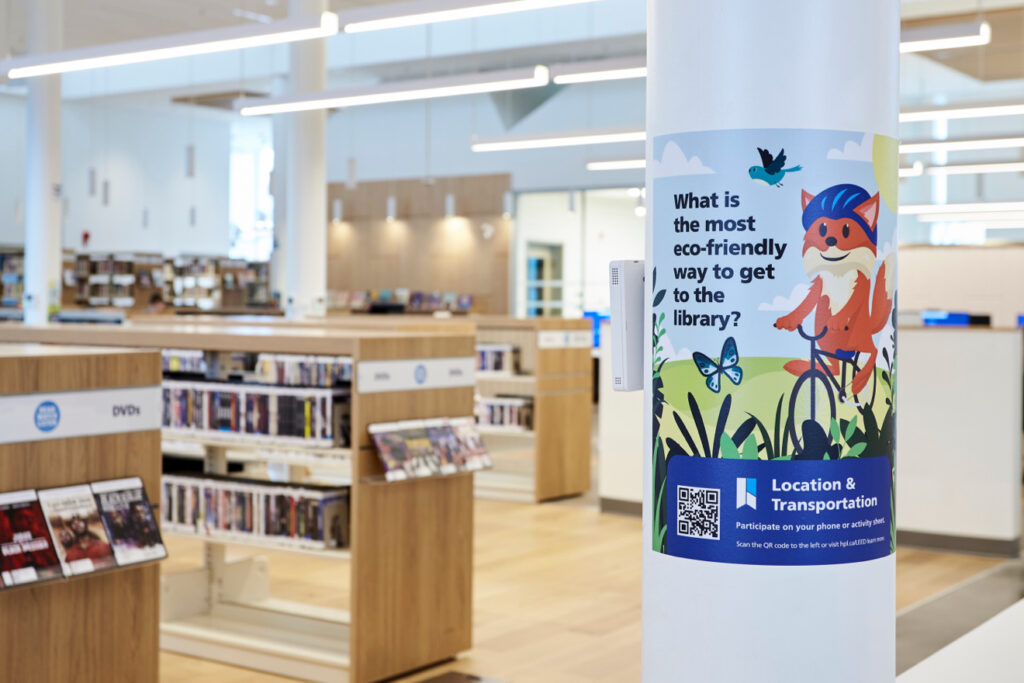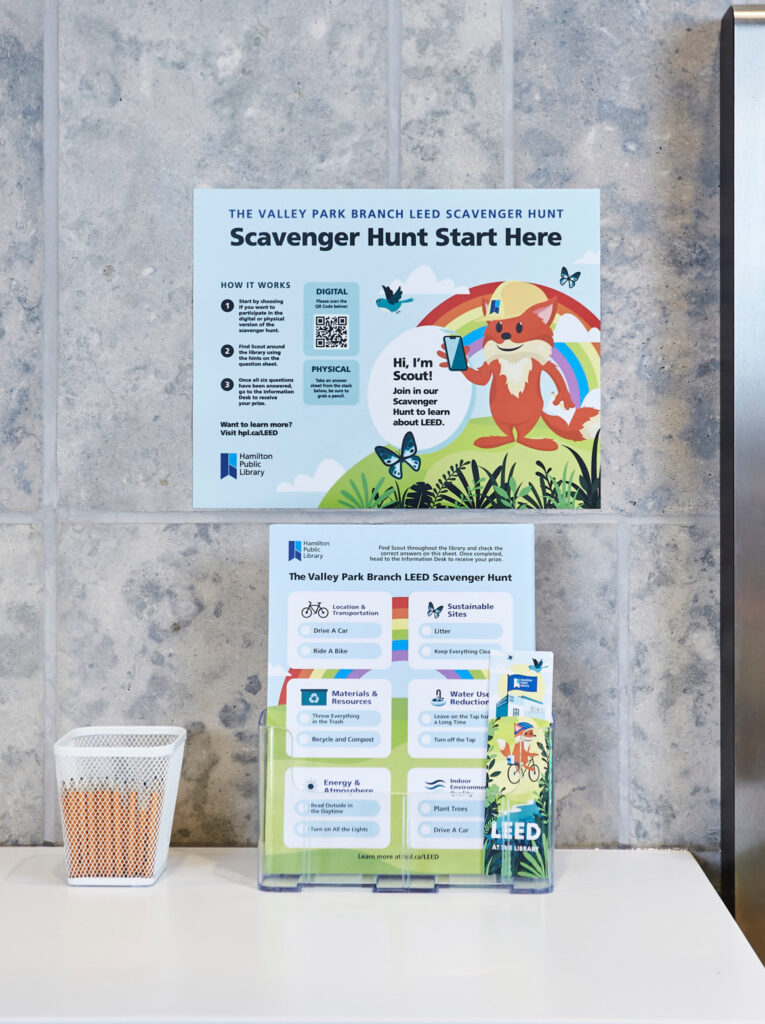 We went all in, blending captivating visuals and seamless functionality to keep young players engaged and excited. With intuitive controls like swiping and tapping, the game mechanics ensure ease of use while immediate feedback, such as starburst animations and sound effects, enhances the enjoyment of the game.
Each question within the app explores different LEED categories, allowing participants to learn about the environment and its impact while they navigate through the library. The game serves as a gateway to discovering the library's sustainable features and fosters a sense of exploration and curiosity.
Our design team made the library's beloved mascot, Scout, part of the hunt. Through custom illustrations, we matched Scout's familiar appearance so that kids could connect with the friendly mascot. We sketched the cute canine with solar panels, water-saving taps and other environmental features to reinforce the sustainable message.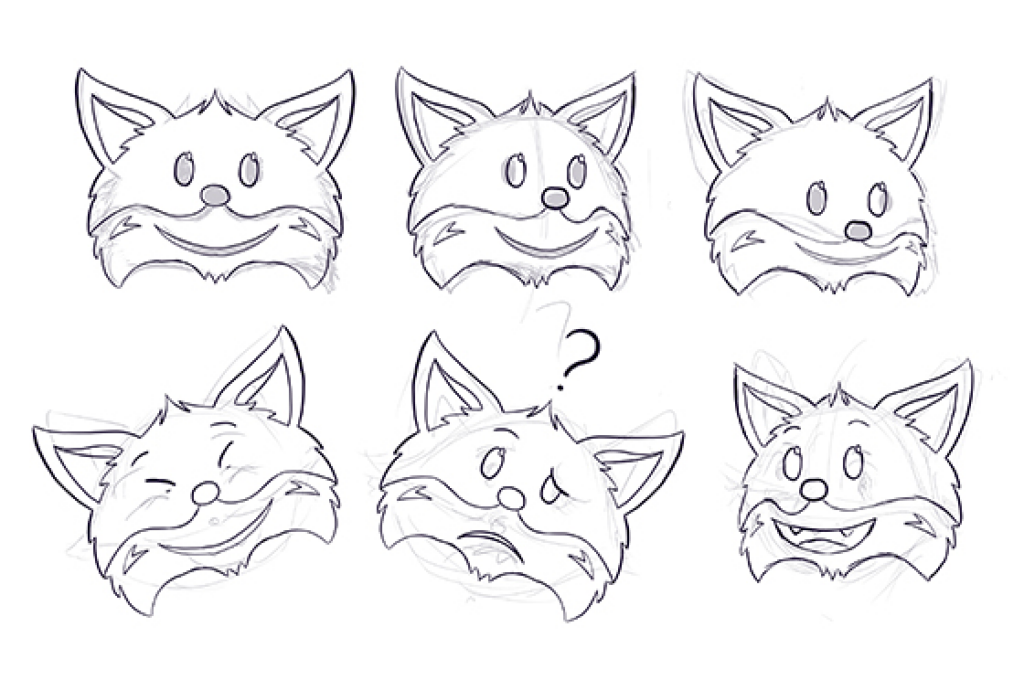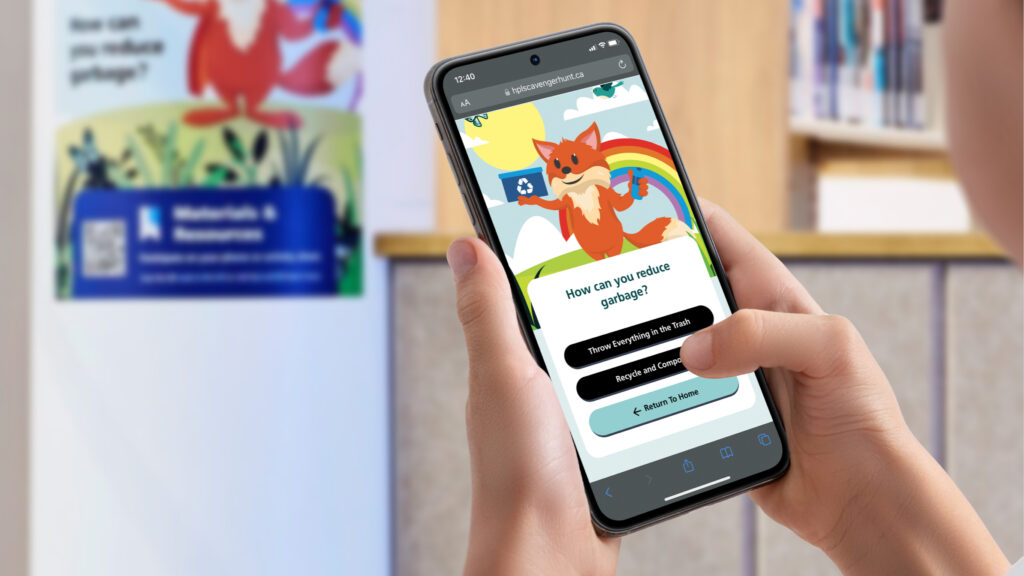 At the end of the hunt, players score Scout stickers and a LEED-themed activity book. Whether they visit the library or join in remotely, the hunt becomes an educational experience accessible to all. It's not just about finding answers—it's about reinforcing the LEED categories through word searches, mazes, connect the dots, and colouring pages.
By blending gamification with learning, we created a memorable experience that encourages exploration and instills a sense of achievement. This approach not only promotes the environmentally friendly aspects of the library but also emphasizes the significance of sustainable practices in our daily lives.