Town of Orangeville
The Town of Orangeville values its small-town charm and heritage while embracing a future that is dynamic, progressive and innovative.
Services
Strategy
Branding
Design
Copywriting
Photography
Social Media
Video
A regular budget report? Not for the Town of Orangeville. They wanted an engaging, informative presentation for their 2022 budget that captured the essence of the town.
Integrated long-term financial planning isn't usually the plot for a compelling story. But we're professional storytellers, so we know how to make anything a page-turner. The Town of Orangeville came to us because they wanted to present their 2022 budget a little differently.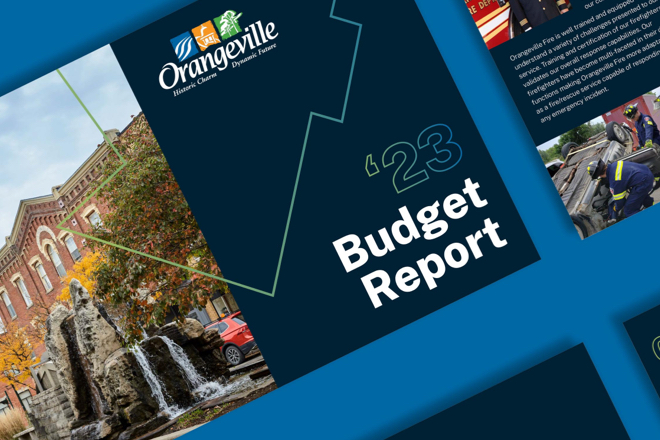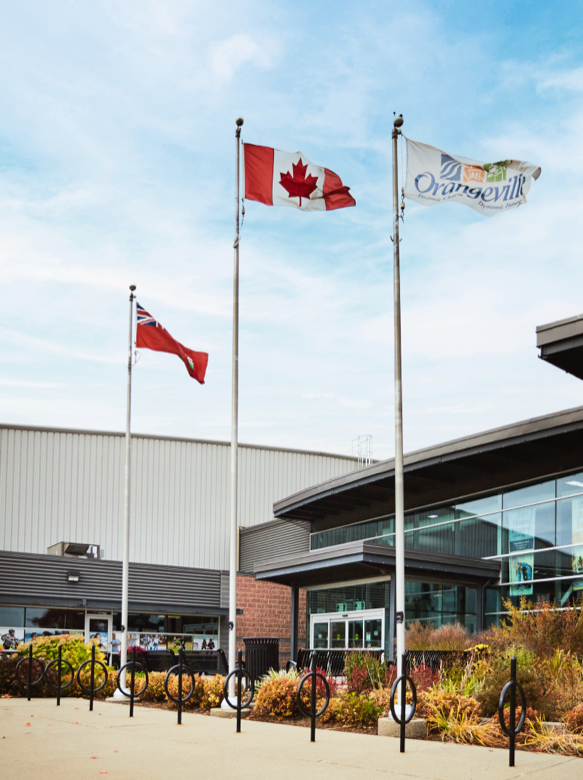 They wanted to show the transformation, the activity, and the life that is happening in this thriving, green, healthy, and connected community. We're a lively bunch, and telling this type of story is exactly what we do best.
We developed a fun and eye-catching design paired with new photography showcasing some of Orangeville's most iconic landmarks. The result is an interactive, engaging, informative (and award-winning*) presentation that is rooted in Orangeville's values and reflects the town's current needs and future aspirations.
The 300-page digital report is a mix of stories, graphics, icons, photos, and charts (no matter how good the story, financial planning requires charts). We introduce people to what a municipal budget is, highlight council and staff, and tell a story of each department and how they measure their performance (KPIs for those technical folks).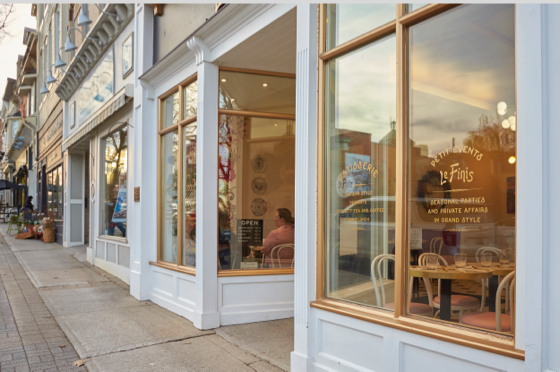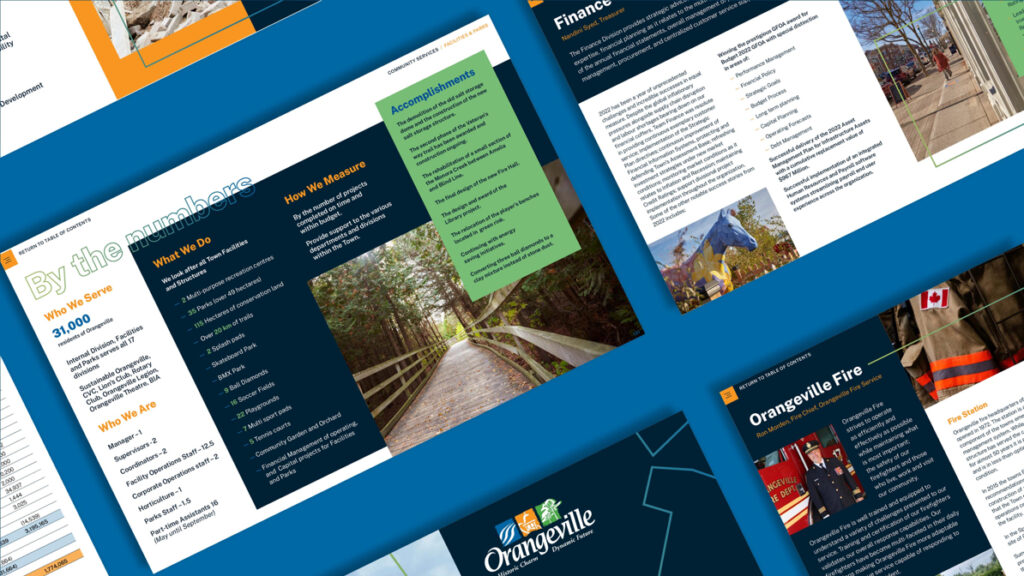 Orangeville is a youthful community with an average age of just under 39. We wanted to make sure the budget report engaged citizens, so we went with an online, fully digital presentation. The interactive PDF lets people navigate through the document based on their interests.
The overriding principle of Orangeville's annual budget is to help the town execute specific initiatives while delivering everyday services. Our overriding principle is to solve unique business problems with unique creative solutions using a combination of our diverse in-house skill sets. Orangeville's 2022 budget report shows that everything has a story, and with creative photography and thoughtful design, we can write a bestseller.
* Received the AVA Digital Platinum Award – Digital Marketing