Capri Ristorante
Capri Restaurant and the Fiorino family have been serving homemade, authentic Italian food since 1962. From traditional specialties to new flavours, Capri is all about love for food and family.
Services
Strategy
Branding
Design
Copywriting
Photography
Social Media
Video
Anna Fiorino has been cooking at Capri Ristorante since she was a teenager. Anna is as molto bella as ever. But the restaurant and its website needed a makeover.
Our update began with a new logo. A playful serif font immediately draws the eye for its beauty and gives a luxurious feel with bold contrasting linework. A triangular icon shape was inserted, inspired by the tile wall within the dining area and the restaurant's legendary pizza—yum. The pizza, we mean, icon also got a subtle wave motion to represent the island of Capri off the coast of Italy.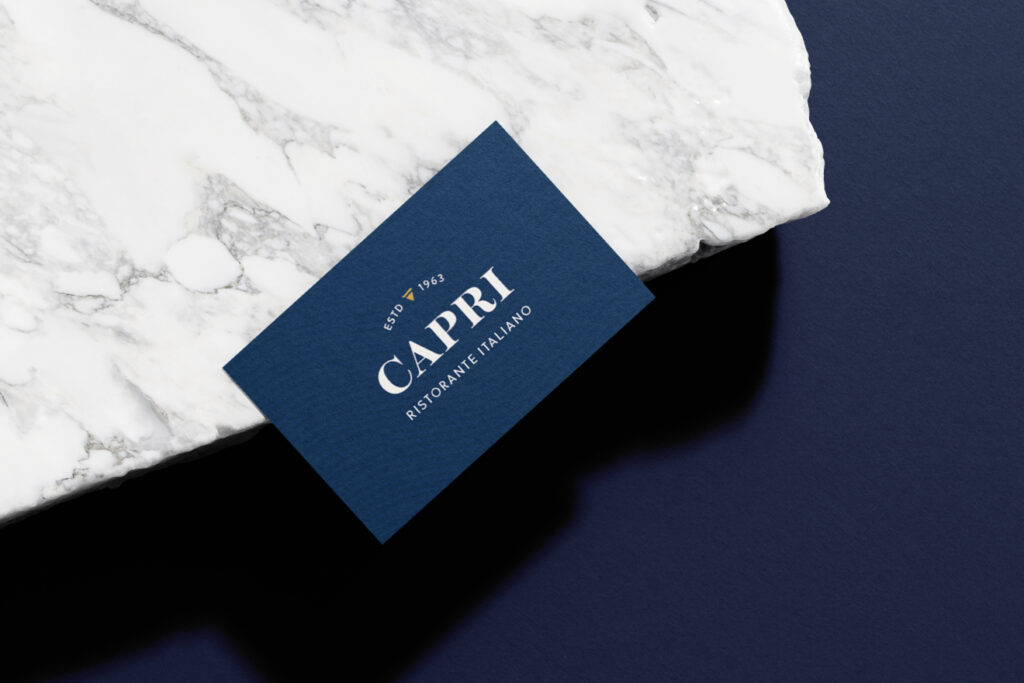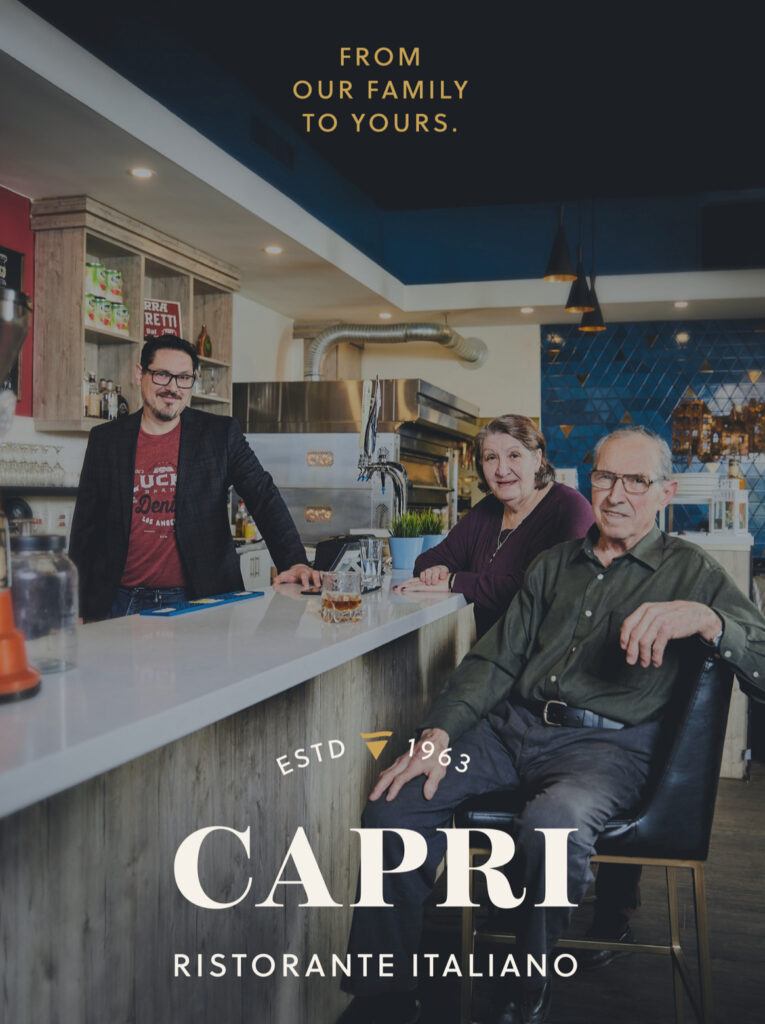 The logo itself comes in various formats to be responsive to whichever use is required. There is also a To Go portion of the logo that focuses on delivery/takeout.
The blue and red colour palette pays tribute to the original Capri branding, while gold adds a bit of luxury to the brand.
The new website includes quick links for takeout and delivery options, a flip through menu feature, custom photography of menu items and the restaurant space, details on Capri's private event space and how to rent, and a reservation call to action to encourage guests.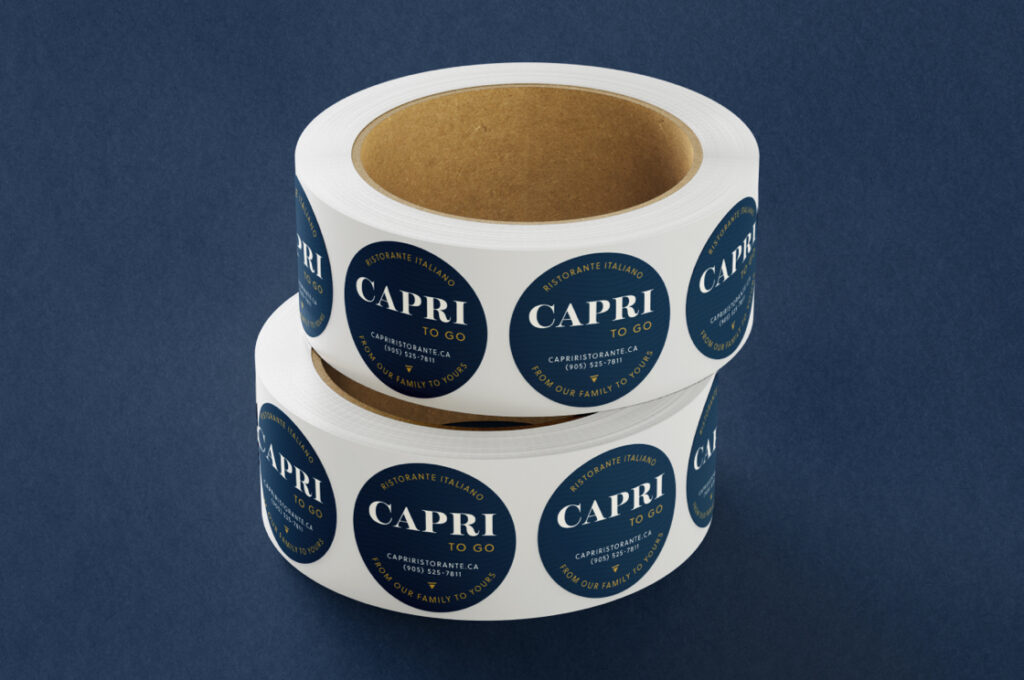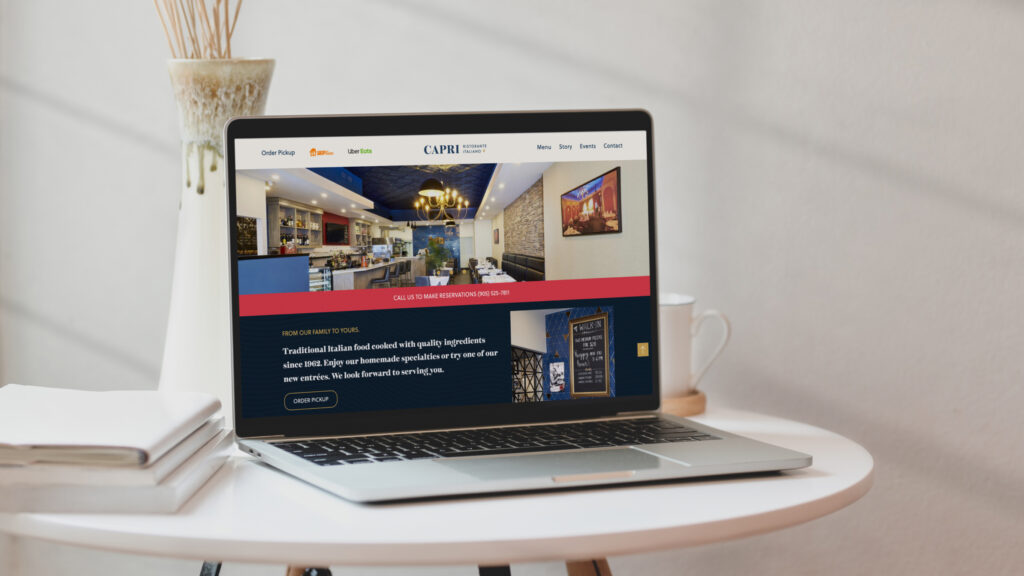 The story of Capri Ristorante is the story of the Fiorino family. Anna now owns the restaurant, along with her husband, Genaro, and son, Salvatore. Sharing their journey through the website shows customers the love and history that go into every dish.